Summer is upon us! Consider adding these Memorial Day cocktail recipes to your outdoor patio menu or your summer cocktail menu.
Coconut Sour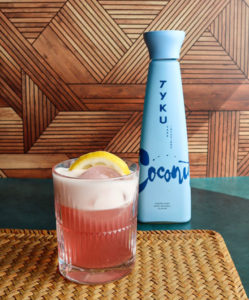 Ingredients:
2 oz TYKU
Coconut Sake
1 oz Lemon Juice
0.75 oz Hibiscus Syrup
1 Egg white
Garnish:Lemon
Directions:
Mix all ingredients into cocktail tin and dry shake, add ice and shake again, strain into rocks glass and garnish with lemon.
Recipe courtesy of TYKU Sake.
What the Flower?
Ingredients: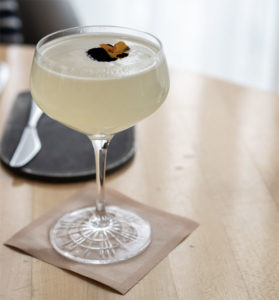 1.5 oz Infused Tanqueray
.33 oz Paris-Singapore Syrup
.75 oz Lemon Juice
.25 oz Ginger Syrup
2 oz Cardamom Bitters
1.5 oz Soda Water
Garnish: Edible pansy
Directions:
Combine all ingredients except soda water into a cocktail shaker and shake with ice. Add 1.5 oz soda water into shaker tin and double strain drink into glass. Garnish with edible pansy.
Recipe courtesy of Fairmont Pacific Rim's Botanist Bar & Cocktail Lab.
Backyard Tea
Ingredients: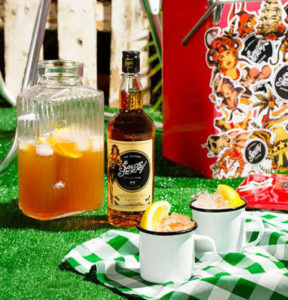 2 parts Sailor Jerry Spiced Rum
3 parts black tea
1 part fresh lemonade
Directions:
Build all ingredients in a rock-filed highball glass. Garnish with a lemon wedge.
Del Maguey Pink Ghost
Ingredients: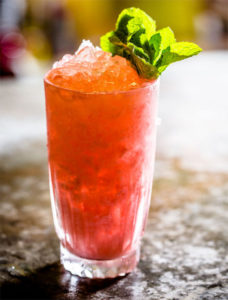 3 parts Del Maguey Vida Single Village Mezcal
4 parts strawberry puree or muddled fresh strawberries
2 parts coconut milk
1 part freshly squeezed lemon juice
1 part honey syrup
Spritz of hemp oil
Mint sprig, for garnish
Directions:
Combine all the ingredients (except the oil and garnish) in a cocktail shaker filled with ice and shake until well chilled. Strain into a tall glass over crushed ice. Spray with hemp oil and garnish with the mint sprig.
Day Tripper
Ingredients: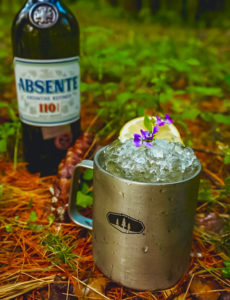 1 oz herbal gin
.25 oz apricot liqueur
.5 oz Jasmine Pearl tea syrup
.75 oz lemon juice
.75 oz Cocchi Americano
3 dashes yuzu juice
1 dash Absente Absinthe
Lemon wheel garnish
Directions:
Shake all ingredients. Strain into a rocks filled mule glass.
Long Weekend
Ingredients: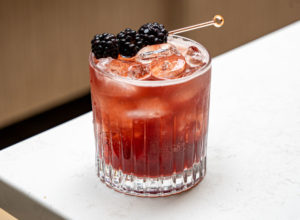 1 oz Zacapa rum
1/2 oz lemon juice
1/2 oz blackberry/lavender honey syrup (1:1, honey:water)
Champagne (or any dry sparkling wine)
Garnish: blackberry
Directions:
Add Zacapa rum, lemon juice and blackberry/lavender honey syrup to a cocktail shaker. Add ice and shake until chilled. Strain over ice into a rocks glass. Top with Champagne and garnish with a lemon twist and blackberry.
Recipe by Lynnette Marrero for Zacapa Rum.
Italicus Spritz
Ingredients: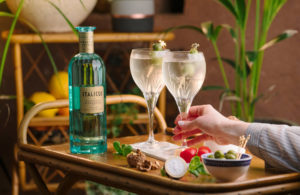 1 part ITALICUS Rosolio di Bergamotto
2 parts Prosecco (or Champagne)
Glass: Wine glass
Garnish: Olives
Directions:
Serve in a tumbler glass with cubed ice and garnish with olives.
Grilled Pineapple Old Fashioned
Ingredients: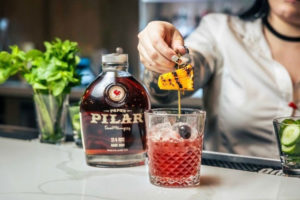 1.75 oz Papa's Pilar Dark Rum
.5 oz Filthy Cherry Syrup
2 dashes Angostura bitters
1/2-inch thick grilled pineapple slice
Directions:
Grill one ½" thick pineapple slice for 3 mins on medium-high heat on both sides. Add pineapple slice to shaker, along with Papa's Pilar Dark Rum, Filthy Cherry Syrup and bitters. Muddle for 30 seconds then add ice, shake and double strain through a hawthorn
strainer into rocks glass with king cube. Garnish with Filthy Cherry.
Available at Tacocraft in Fort Lauderdale, FL.
Chocolate Cake Shot
Ingredients: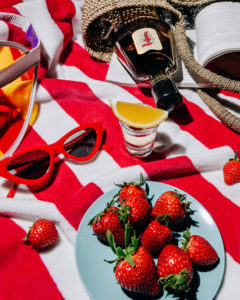 1 part Frangelico
1 part SKYY Citrus Vodka
Lemon Wedge
Sugar
Directions:
Run the slice of lemon around the edge of a shot glass. Dip the edge of the glass and lemon in sugar. Combine Frangelico and vodka in shot glass. Take the shot and chase with the sugar coated lemon wedge.
Mint Monster
Ingredients: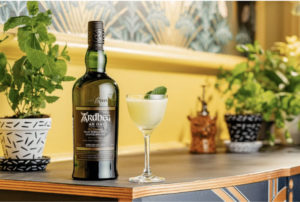 2 oz Ardbeg An Oa
3 lemon wedges
¾ oz simple syrup
4 mint leaves
Mint sprig to garnish
Directions:
Muddle your lemon wedges in a shaker. Pour in the whisky, simple syrup, mint leaves,
and ice. Shake well until mixed and chilled. Strain the mixture into a glass filled with ice. Garnish with the mint sprig.
Cactus Pear Cosmo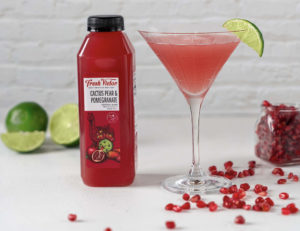 3 oz Fresh Victor Cactus Pear & Pomegranate
1.5 oz Vodka
.5 oz Cointreau
Lime wedge
Directions:
In a cocktail shaker, add all ingredients, fill the shaker with ice, shake well (to
chill and dilute) and strain up into a cocktail glass; squeeze and then drop the lime wedge into the glass.