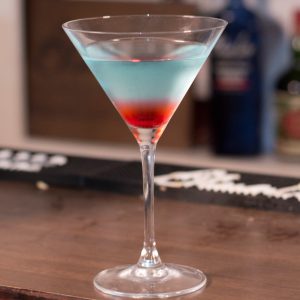 Ingredients:
2 oz Blue Ice Vodka
1 oz Blue Curacao Liqueur
1 tablespoon Grenadine
0.5 oz grapefruit juice
0.5 oz simple syrup
Directions:
Combine Blue Ice Vodka, Blue Curacao, grapefruit juice, and simple syrup in a mixing glass. Stir to combine and to prevent cloudiness. Strain into chilled martini glass. Add tablespoon of grenadine.
Courtesy of Blue Ice Vodka.