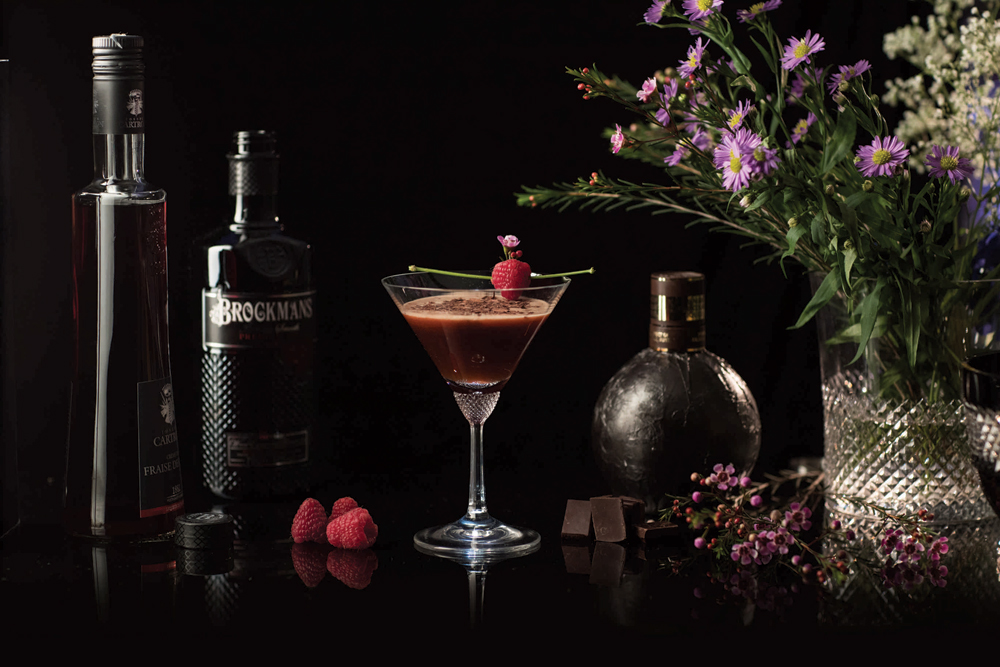 Ingredients:
1.5 oz. Brockmans Gin
1.5 oz. Dark Chocolate Liqueur
1.0 oz. Fraise de Bois
3 fresh raspberries
Directions:
Add all the ingredients into a shaker and hard shake with ice. Double-strain into a chilled martini glass. Garnish with a flourish of dark chocolate (shaved or grated) and fresh raspberries.
Recipe and photo courtesy of Brockmans Gin.