Gallagher, a global insurance brokerage, risk management and consulting services firm,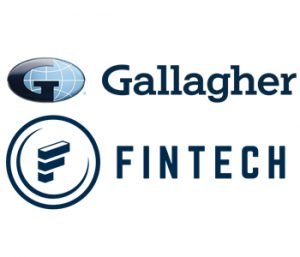 announced a strategic partnership with Fintech, the leading business solution provider for the beverage alcohol industry, to provide a seamless solution for purchasing Liquor Liability insurance across the U.S.
The traditional method of estimating premiums using retail sales supplied by the insured through manual processes introduces inefficiencies for the insurance purchaser and the insurance carrier. The partnership between Gallagher and Fintech allows the use of purchase data captured by Fintech's InfoSource™ to be used as an accurate liquor liability insurance rating basis through a seamless digital platform and introduces a pay-as-you-go feature called PayGo. PayGo aligns restaurant and retailer premium payment timing with actual alcohol purchases through a data-driven, paperless platform maximizing cash flow while eliminating audits, paperwork, labor and overhead invested by all parties.
"We look to partner with organizations whose culture matches Gallagher's. Fintech is a technology, data-driven company and an industry leader. We collectively accomplish this through innovation, efficiency and an enhanced value proposition to the beverage and hospitality industries," said Lowell Fuller, Managing Director, Gallagher's Restaurant Practice. "It just made sense that we should partner."
"Collecting extensive and accurate alcohol purchase data puts us in a unique position to strategically align with Gallagher to benefit alcohol retailers nationwide. We will transform the way alcohol liability insurance premiums are calculated and paid by removing the guess work and over-compensation. This huge win for our retailers will not only give them strategic payment options for their coverage, but also the confidence that they are paying the right price," said Tad Phelps, President of Fintech.
This unique offering features:
Efficient purchasing through EFT payment system – Allows for coverage and electronic payments for insurace invoices
Ease of transaction on a digital platform – Artificial Intelligence used to simplify app with data and information back-filled from Fintech's database
Reduced cost – Premiums are rated based on wholesale purchases, not retail sales, allowing better accuracy with cash flow mirroring seasonal transactions (premium payment cash flow matches liquor purchase expenses)
Gallagher teams have worked with clients within the restaurant, distribution, hotel and retail sectors for more than 75 years, partnering with organizations to tailor a property and casualty insurance solution to properly address exposure inherent in the restaurant, beverage, hospititality and distribution industries.