As bars and restaurants continue to struggle with the effects of the pandemic, building and maintaining a positive workplace culture is more important than ever. Few people know that as well as Lissa Bowen, chief people + culture officer for Full Course, the Atlanta-based restaurant investment group dedicated to helping new and emerging restaurants grow their brands.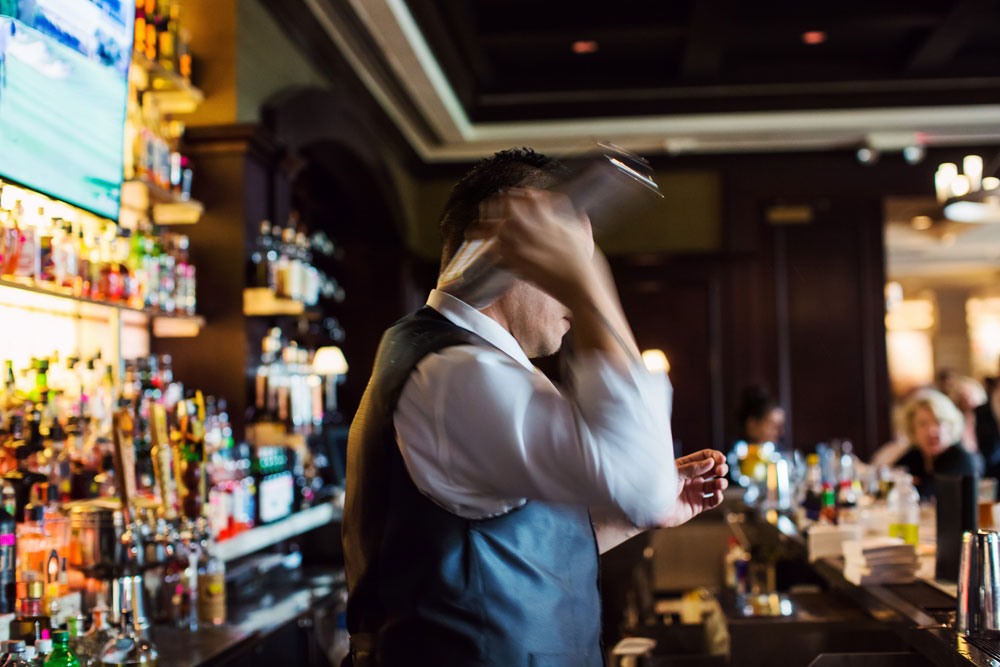 "A positive company culture is one where employees feel valued and supported," says Bowen, a recruiting expert with nearly 30 years of experience in acquiring and retaining restaurant industry talent. "If they have strong positive feelings about where they work, they're more motivated to perform to the best of their abilities, and they're more likely to stay around longer. In today's environment, you want every team member to have that same feeling about your restaurant and you as an employer."
To that end, Bowen says, there are five keys to creating and fostering a positive company culture.
1. Know Your EVP (Employee Value Proposition)
"Your Employee Value Proposition consists of the rewards and benefits that your employees receive for their contribution to your business," she says. "Ask your top performers what it is they like about working for you and use that feedback to create your EVP. It can mention compensation and benefits, but the idea is to show that working with your team is about more than the money. Ideally, it will address factors like your company's mission, opportunities for career development, community service opportunities, ways your restaurant is socially responsible—the intangibles that make working for you gratifying and enriching for your employees."
2. Start With Best-in-Class Recruiting, Onboarding, and Training
"One of the most important keys to recruiting top-shelf talent is complete transparency throughout the interview process," Bowen says. "That starts with job descriptions that are thoughtful, accurate, and complete and that give some insight into your company's values. Make sure it's up-front about what's expected from the position, what the compensation is, and what the benefits are."
The same applies to onboarding and training. "You want effective communication, both internally and with your new hire so that when they show up on day one, everything is ready to go—they're expected, their uniform is ready, and they have an assigned trainer to show them the ropes. I can't stress this enough in today's short-staffed environment. You don't want to thrust a new hire into a role they haven't been trained to do."
3. Employee Recognition
Don't just praise staff for a blanket "job well done"—provide specific feedback to each individual. "Praise the line cook for the quality of the entrees they're turning out," Bowen says. "Let them know when guests are complimentary. And make sure you find reasons to recognize everyone—not just your top performers. Everyone is trying, and they'll try that much harder when they know it's being noticed."
And feedback from co-workers and peers is just as valued. "Create a card or token that employees can use to recognize co-workers for helping each other out during a rush, for example," she continues. "Also have a place where they can see praise from other employees and carve out time during staff meetings so that they can give shout-outs to each other. This is an invaluable tool for fostering a sense of teamwork."
4. Provide Opportunities to Contribute
"Not every employee is pursuing a career in the restaurant industry," Bowen says. "But almost everyone wants to contribute to the team at their highest level. Ask employees what they're interested in and give them projects that reflect their areas of interest. A college student studying HR might be very interested in keeping the employee bulletin board up-to-date, for example."

5. Make Room for a Little Competition
"Competition can be a fun way to build a sense of community and teamwork," she says. "Create different teams and mix them up—pair employees with people they don't work right next to on a daily basis. Give everyone a chance to contribute. Then give them a clearly defined goal, like upselling appetizers or reducing wait times during key periods. The prize can be anything from a gift card to a free lunch to not having to do their side work that day. I once had a contest where the only prize was that the winner got to shove a pie into my face. We won the contest for the division—and it was fun!"