Managing a resto-bar business is no easy feat. It's a notoriously tricky industry where growth requires consistent sales and investment. Running a restaurant business is highly competitive. Throw in a global pandemic, and it can feel like an uphill battle. No one could have predicted the countless lockdowns 2020 and 2021 would bring, throwing an enormous curveball at the restaurant industry. But, it's not all doom and gloom.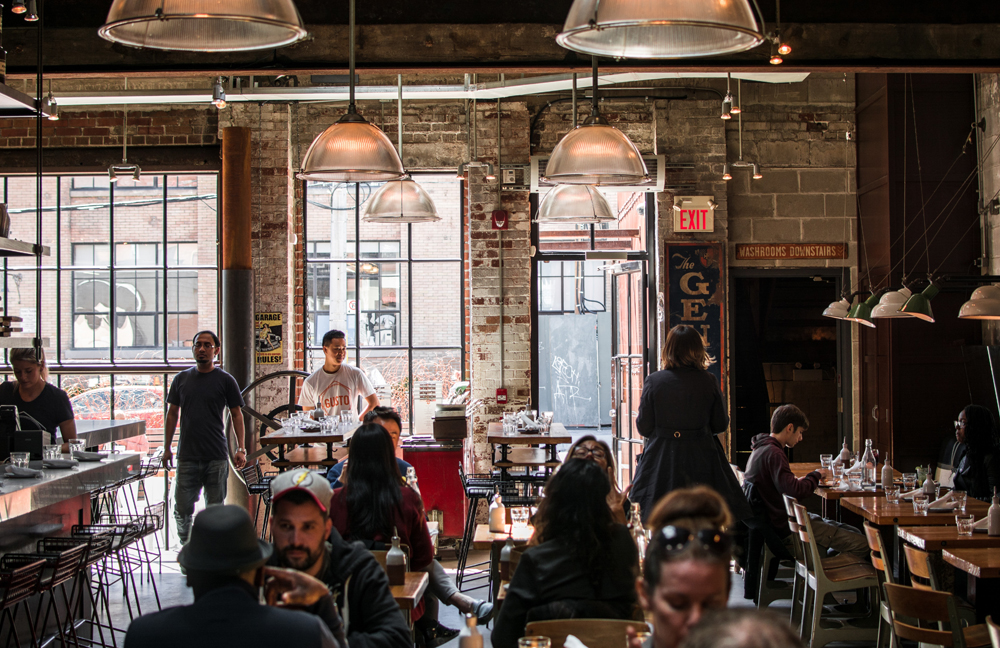 The last two years have forced innovation, encouraging resto-bar businesses to embrace and implement new strategies to drive resto-bar growth. We've put together the top six tips to take your restaurant and bar business to new heights.
A Snapshot of Where We Are
The National Restaurant Association released a mid-year report in 2021 with some positive trends and exciting findings for the resto-bar industry. They project food and beverage sales to grow by 19.7% bringing in $789 billion for 2021. While the industry is rising, employment rates are still suffering, sitting 8% below the pre-pandemic levels. Indoor dining capacity has reopened in 39 states, with 11 states opening various capacities ranging from 50% to 80%.
From a consumer perspective, expectations have changed. Restaurants and bars need to adapt not only to meet but exceed customers' expectations. Whether it's COVID-19 cleanliness or tackling rising food costs with reasonable prices, there's plenty to be done. Today's resto-bar guest expects you to embrace the opportunities the last year has presented, like technology, outdoor dining, and alcohol-to-go. Takeout and delivery orders are no longer a nice-to-have but an expectation.
While change is scary, it presents an opportunity for your restaurant business to expand in the coming months. Growth is possible if you've got the right plan in place.
6 Strategies To Drive Growth For Your Resto-Bar Business
1. Offer Something Different
Today's consumer expects a certain level of innovation and imagination. Try to think outside the box, incorporating signature packages that differentiate your restaurant business from the rest. Discount packages for special occasions are simple to set up, creating a new convenience for the customer.
Better yet, incorporate a regular special to drive retention. We've all heard of Taco Tuesdays, so put your best foot forward with something new and enticing. If you decide to stick to the tried-and-tested favorites, find a way to stand out by adding a unique flare. Maybe it's a cocktail on entry or a dessert on the house. Whatever it may be, you want to ensure patrons have a reason to keep coming back.
Top Tip – Check out some top cocktail recipes here.
2. Prioritize Reviews
More so than ever, customers take to the internet to decide where to eat or drink. Building up a bank of positive online reviews will drive your local SEO, establishing your business as a reputable location. With 84% of people trusting online reviews as much as their friends' opinions, it's crucial to have a presence.
Spend some time setting up your Google My Business, ensuring all your information is accurate. Create a profile on sites like Yelp and Tripadvisor too. Remember to encourage positive reviews from patrons who have had a good experience. Whether it's a QR code on their table or a reminder message via email or text if they made a booking, you need to prioritize consistent positive feedback.
3. Establish A Social Media Presence
Establishing a social media presence on a platform that's relevant to your target audience is essential. Most restaurant and bar businesses rely heavily on platforms like Instagram to drive brand engagement and awareness. Ultimately, your social media presence is an opportunity to speak to your niche audience.
While Instagram may be a favorable channel, don't exclude the rest. Set up a Facebook business page and a Twitter account so all three channels can house content around your daily specials and delicious menu items. Try to create a brand personality through your social media, building a rapport with patrons.
4. Create A Website
For many small businesses in the resto-bar industry, a website is seen as a nice-to-have. It doesn't have to be anything flashy with complex graphics and a killer layout. While those things do tend to help, they're not absolutely essential. What is crucial is a website presence at all.
Non-negotiable information includes your address, relevant contact numbers, business hours, and a link to your menu. It's worth investing in a web designer or content agency to help with your website setup. That way, you can tackle SEO with relevant keywords and best practices.
5. Utilize Email Marketing
Add a section to your website or a link on your social media channels that encourages customers to sign up for your newsletter. Once you have built up a list of subscribers, you can kickstart your email marketing. Offer subscribers access to unique discounts with regular updates on monthly specials, giving them an incentive to sign up.
Email marketing allows you to be more targeted with your communications. Segmenting your audience as it grows will enable you to create more personalized messaging to drive repeat visits to your restaurant or bar.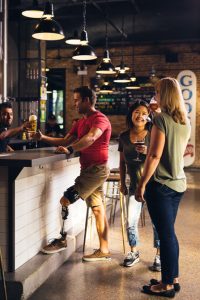 6. Participate In Local Events
Being in the resto-bar business means investing time in your local community. It would help if you built strong relationships with the people in your area by getting involved with local activities.
Whether you decide to host a quiz night in partnership with local organizations or give back to the community with fundraising events, you can build a positive association with customers in your geographical bracket. There's nothing more appealing than a bustling restaurant or bar packed with regulars. It immediately draws in new clientele, and a local stamp of approval goes a long way.
Start Growing Your Resto-Bar Business
While COVID-19 has rocked the restaurant and bar industry, it's also presented plenty of growth opportunities. It's about adapting and innovating, ensuring your resto-bar is at the top of the list. By incorporating these core strategies into your marketing and business plan for 2022, you can drive consistent new and returning sales.

Emma Dittmer is the Marketing Manager at UCOOK, South Africa's leading dinner-kit service. Working in a start-up environment means she's well versed in the fast-paced, exciting world of e-commerce and all things digital.