The United States Bartenders' Guild (USBG) announces that voting for positions on its National Board will open on Tuesday, October 20. Elected candidates will serve on the USBG National Board of Directors for three full calendar years.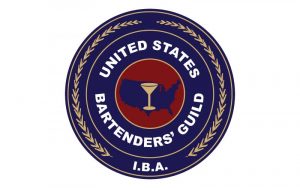 Five candidates, nominated and vetted by the four-member USBG Nominating Committee, will fill three seats. The candidates represent many different segments of the bar industry and bring to the table varied skill sets. They are (alphabetical by first name):
– Carlos Paiva, Bartender, Service Bar (Washington, D.C.): Carlos grew up between Washington, D.C. and Paraguay. He has served as Vice President and later President of the D.C. Chapter and currently holds the title of Director in the D.C. Chapter and Vice-Chair of Northeast Regional Council Representatives.
– Ingrid Rodriguez, Sr Steward of the Brand for FL and GA, Whistle Pig (Tampa): Based in Tampa, Ingrid is a Senior Brand Steward for Whistle Pig covering Florida and Georgia. Ingrid has been actively involved in multiple larger organizations for over 20 years, serving in the local capacity as director, Treasurer and President of NAWIC Tampa and ICRI FWC. She is currently the Region 1 director for ICRI National, the Chair of the Conventions committee and voting member in the Chapters Committee & Women in ICRI. She is also currently the Owner and General Contractor of Ingrid Shawn Corporation, an interior/exterior residential construction company in South Florida.
– Kim Haasarud, Founder, Liquid Architecture (Phoenix): Kim Haasarud is a nationally recognized mixologist and beverage consultant, working with hundreds of liquor brands, major international restaurants and hotels, creating successful cocktail and bar programs. While traveling the globe, seeing and meeting new innovations and flavors, she has a strong grasp on current trends, while also understanding large-scale operations. She is on the Board of Directors for the USBG National Charity Foundation and has served as the spokesperson of the charity, doing weekly live Instagram updates (every week since March), and has been active with the Health & Wellness committee. She was the founding producer of Arizona Cocktail Week, as well as the Après Ski Cocktail Classic in Aspen.
– Robert "Bob" Dagostino, Bartender, Topgolf and Crazy Horse Saloon (Cleveland): Bob currently serves on several USBG committees, including Executive, Education, Finance (Chair), International Bartenders Association Liaison, and National Leadership Conference Planning Task Force, and has been the USBG representative for the PanAmerican Conference 2018 and 2019. He also served as USBG National Treasurer 2019-20. Prior to breaking into bartending, Dagostino worked for 41 years for the Cleveland Plain Dealer.
– Tracy Gomez, Bartender, AC Hotel (Salt Lake City): Tracy says when she was hired at her first restaurant industry job over 15 years ago, she was warned by a coworker: "careful, you get sucked in." Her coworker was right. A job Tracy needed to support herself while in school turned out to be the beginning of a career she loves. She has served as a chapter Vice President and as a member of the local Board of Directors. In 2017 she joined the National Council of Chapters as a representative of the Southwest region, and served on that body first as co-Vice Chair and then as Regional Chair, until summer 2020.
Voting by USBG members is scheduled to run through November 3 and those elected to the Board will be announced November 7.
Tune into the USBG Weekly on IG Live @usbg on Wednesday, October 14 at noon Pacific/3 p.m. Eastern as USBG Executive Director and host Aaron Gregory Smith welcomes Paul Johnsen, Chair of the USBG Nominating Committee.
Follow the USBG through multiple social media channels: IG/FB/TWITTER: @usbg/@TheUSBG/@TheUSBG.