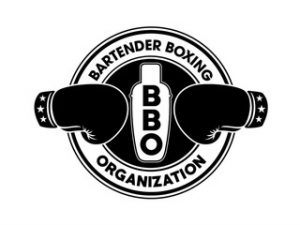 Hot off the heels of Round One of the Los Angeles and Houston Bartender Boxing Match Finals at the 2017 Tales of the Cocktail, the Bartender Boxing Organization ("BBO") is thrilled to announce the talented New York and Chicago bartenders who have been selected as participants for Round Two. Sponsored by Tequila CAZADORES®, the Bartending Boxing Match Round Two Contenders are:
New York Participants:
Jessica Dure
Shannon Stiggins
Kayla Hasbrook
Laura Carlson
Leonardo Urbina
Jean Oviedo
David Yixuan Dong
Brian Valencia
Devin Kennedy
Pietro Collina
Jessica Friedman
Tiffany Hernandez
Chicago Participants:
Whitney Morrow
Sarah Syman
Julieta Campos
Alexis Brown
Erin Baynes
Elizabeth Mickiewicz
Scott LoBianco
Vladislav Novikov
Andy Gould
Thomas Sannito
Nico Antunes
Jef Tate
After two years of looking for a like-minded sponsor, BBO found those beliefs and more in its Bartender Boxing Match sponsor, Tequila CAZADORES, a true favorite of tequila lovers far and wide and a brand that believes in the Bartender Boxing Organization's mission. With this program, they're taking bartenders out of their comfort zone with the physical and mental challenge of boxing and immersing them in a 12-week training program at world-class boxing gyms where their fitness, nutrition, mental toughness will be tested, honed and perfected. In Chicago, the participants will be trained at the Oakley Fight Club in the West Loop by top boxing trainers, and in New York, each bartender will go to the famous Gleason's in Dumbo, Brooklyn, and work with renowned trainers Dalon Parsley and Leon Taylor.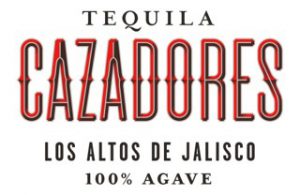 "At Tequila CAZADORES we have recognized a need for people in the spirits industry to take long term fitness commitment and wellness more seriously as part of leading a healthier lifestyle," says Manny Hinojosa, Brand Ambassador for Tequila CAZADORES. "Late nights and overwhelming schedules can often lead to unbalanced lifestyles, so we wanted to bring health top of mind for people in our industry and sponsoring BBO's Bartender Boxing Match seemed like a natural and perfect fit."
Each of the participants selected went through a vigorous application process beginning with an entry questionnaire with various inquiries into the physical capabilities of each bartender and their personal health goals. After that initial process, Tommy Neff, National Director of Bartender Boxing, and East Coast Manager Jason Litrell worked together to select the participants based on vetting their physical health and through a one-on-one intensive interview process.
All the participants from each city will go through the 90-day leaderboard training program focusing on boxing technique, conditioning, high intensity interval training as well as developing a new diet regimen. Safe ad hoc or solo conditioning outside of the gym will be required as well and will include a mixture of calisthenics, sit-ups, dips, pull-ups, push-ups, squats, jump rope, and a whole lot of running.
At the end of the training program, the top eight participants from each city will be determined through a weekly ranking system based on improvement and the occasional weekly fitness challenge. These eight contenders will compete in their Regional Final Bouts on Dia de Las Muertos ("Day of the Dead"), which will determine the bartenders heading to the Final Round Exhibition in mid-November where the final four contenders from New York and Chicago will face off against each other for the first time.
"We are extremely excited for the epic upcoming matches this year between New York and Chicago, but the biggest goal with this program is not the showcase at the end but the entire experience," says Litrell. "From the day to day team training to the physical and mental challenges presented over 12 weeks, our goal is to create a dynamic of friendly competition, mentorship, but most importantly a new and healthy way of living for each participant."
A program unlike any out there for the bartending community, the Bartender Boxing Match, sponsored by Tequila CAZADORES, is a dedication to one's self and peers through a personal commitment to fitness, well-being and sportsmanship. Tequila CAZADORES and BBO are coming together to promote and encourage active, smart and beneficial ways of making each bartenders life better.  Through the exceptional sport of boxing and each devoted and passionate contender, there is no doubt that this year's program will be a great success and the start to the industry's healthiest and most empowering program for years to come.