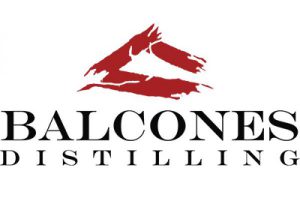 Spoetzl Brewery, the iconic 109-year-old Texas craft brewery, announces the release of a new limited-edition craft brew, Spoetzl Märzen, in collaboration with Balcones Distilling. The two Texas icons who share a passion for supreme craftsmanship and appreciation for things done well, have come together to introduce a high-quality craft beer matured in ex-Balcones single malt barrels and made in the heart of Texas.
Spoetzl Märzen is a true labor of love, handcrafted with the utmost care, attention
and patience. Using imported Munich Malt, Spoetzl Märzen is hopped with prized Hallertau and Hersbrucker varietals and krausened twice to round out the lightly toasted, spicy malt flavors. The brew then rests in barrels that formerly housed the award-winning
single malt whisky, resulting in a bold, full-bodied brew.
The coppery-orange hued, hop-forward brew has notes of caramel and oak from the whisky-imbued barrels offering a smooth, lingering finish that adds depth and character. With an ABV of 11% and 32 IBU, Spoetzl Märzen is a vibrant yet well-balanced lager perfect for any fall occasion.
"For 109 years, Spoetzl Brewery has delivered best in class craft beer. We are excited to get back to our roots with the second release of our small batch brewing program. Barrel-aging is wildly popular from beer to coffee, not to mention the original way to make
a Märzen-style lager. For this reason, it was great to work with our friends over at Balcones Distilling, the most awarded Texas whisky, as the tannins from whisky-soaked barrels naturally increase the clarity of the beer while also imparting a unique roundness
and incredible color to the beer, " said Tom Fiorenzi, Director of Brewing at Spoetzl Brewery.
The brew will be available for a limited-time throughout Texas starting on October 1, 2018 at specialty retailers for $14.99 SRP in 750ml bottles and poured at local cultural and epicurean events throughout the state.
"We are thrilled to be working with the Spoetzl Brewery team on this collaboration as it's not every day that you find another brand that shares your dedication to quality, craftsmanship and flavor complexity," said Jared Himstedt, Head Distiller at Balcones Distilling.
"This is a great opportunity to work closely with the team at Spoetzl Brewery and we look forward to continued collaboration with them in the future."