Southern Glazer's Wine & Spirits (Southern Glazer's)–the world's preeminent distributor of beverage alcohol–announced its industry-leading B2B eCommerce platform, Proof™, has generated more than $1 billion in revenue and is now serving 100,000+ customers since its launch in 2019. The Proof™ platform, which is now live in 28 U.S. markets (27 states, plus Washington, D.C.), is transforming the way Southern Glazer's sales team connects with and assists its customers, while also enabling restaurants, bars, retail stores and other beverage-focused organizations to purchase products, make payments, check on their orders, and manage their business in a safe, contactless way.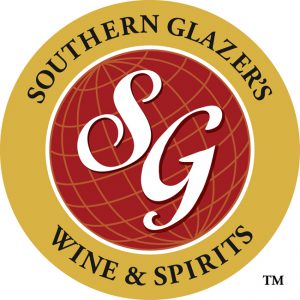 "We launched Proof™ in 2019 as part of our digital strategy to provide the tools and experiences our front-line heroes, our customers and our suppliers expect, and need, to be successful," said John Wittig, Chief Commercial Officer, Southern Glazer's. "Being a first mover in this space helped us quickly pivot to the 'new normal' created by the pandemic and provide contactless solutions for our employees and extended family. Throughout the last year, our approach has been to be flexible and innovative in the services we provide. The success of the Proof™ platform is a testament to that commitment."
"We want to help our industry not only survive current business conditions, but thrive once we're through it," said Carlos Vigil, Vice President, Digital Transformation. "Proof™ is about building the business for the future – one that leverages technology to elevate everyone and unleash their potential. For our sales team, for example, Proof™ facilitates the easy exchange of ideas between them and their customers – new products and promotions, for example – making our front-line heroes even better partners to their customers now and in the years to come."
Added Rob Howl, Vice President, Digital Strategy & e-Commerce, "We aren't resting on our laurels. Our team continues to invest in industry-leading functionality making it easier than ever to discover new products, quickly replenish inventory, and efficiently manage key account tasks on any device, any time. As the hospitality industry and beleaguered on-premise businesses across the country begin to recover, our sales teams are armed with best-in-class data and technology to boost our customers' businesses. We are committed to ensuring SGProof.com remains a best-in-class platform that strengthens the bond between Southern Glazer's, our customers and suppliers."
Below are some of the new features recently introduced on Proof™.
Deal Discovery – Search and discover the best deals across Southern Glazer's portfolio with this fully custom, industry-first search engine.
Enhanced Search – Fine-tune and filter results more efficiently than ever with expandable, collapsible, searchable facets and filters.
Previously Purchased, Ready to Reorder Lists – Save time and quickly reorder inventory with customized lists.
Custom Proposals – Receive, view, and order from proposals created by your Southern
Glazer's Sales Consultant, available in select markets with more launching soon.
Where's My Truck – Track orders scheduled for delivery that day, available in select markets with more launching soon.
Invoice PDFs – Stay organized with 24 months of invoice summary data and download PDFs of signed delivery documents, available in select markets with more launching soon.
More Payment Options – Pay via ACH bank transfer, and in select markets, credit card payments and pre-payment functionality are available.