National importer, distributor and service provider MHW Ltd. has grown its team by nearly 40 percent in 2021 and expects to increase staff by another 20 percent by year-end, in order to meet the demand of organic business growth and new entrants. Referrals have accounted for 60 percent of MHW's new business, which has been expanding with a CAGR of over 22 percent over the last two years. Alongside the addition of new clients, existing clients have seen their volumes increase by over 30 percent with MHW over the last two years.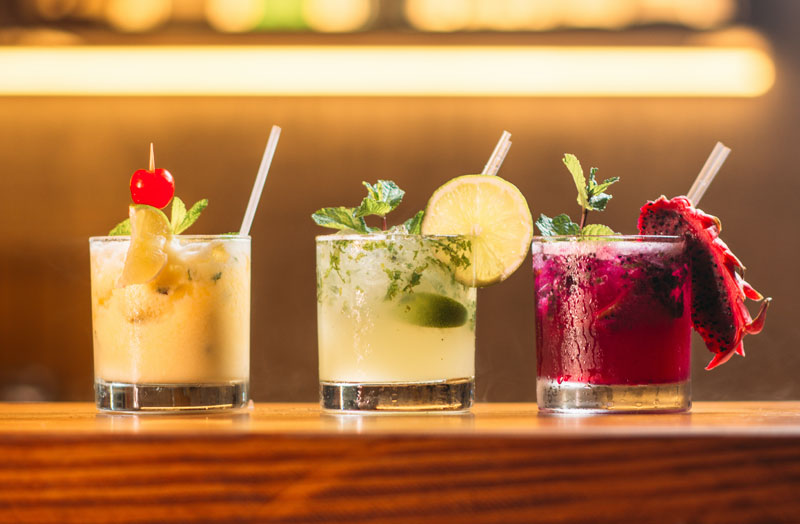 "Our goal is to accelerate rapid growth for wine, spirits, and beer brands of all sizes, by managing their supply chain, operations, logistics, finances and other back-office needs so that they can focus on gaining critical mass in the market," says MHW Chief Executive Officer Gabe Barkley. "It's humbling that our clients have become some of our greatest ambassadors."
In April, its longtime client Agave Loco (RumChata) sold to E & J Gallo, joining a large roster of MHW clients like Casamigos, Avion Tequila, and Bulldog Gin, who have successfully exited.
"We have been a partner with MHW since 2014 and have been extremely pleased with their professionalism and deep level of attention to our business and brands," says Mike Neises, Former Vice President and General Manager of Agave Loco and RumChata. "They continue to be a great resource for us and are very responsive to our questions and adaptable to our changing needs. Their entire team was a key piece to our growth."
MHW Ltd. has seen a 36 percent increase in new entrants to the US market across spirits, wine, and beer in the last year. New clients referred to them include 818 Tequila, Zing Zang, Siponey, and Fun Wine.
MHW is helping its clients navigate the novel market challenges emerging from the global pandemic, like supply chain delays and tariff uncertainties, by advising on new revenue streams, such as direct-to-consumer (DTC) and e-commerce.
MHW also maintains an active voice in the evolving beverage alcohol legislative landscape, working closely with the National Association of Beverage Importers (NABI) and the Distilled Spirits Council of the United States (DISCUS). President and Founder John Beaudette and Executive Vice President Scott Saul visited Washington, D.C. before the shutdown to meet with select Senate and Congressional members and their representatives to urge the permanent passage of the Craft Beverage Modernization and Tax Reform Act (CBMA). The provisions passed, permanently lowering the tax burden for producers of distilled spirits, wine, and beer.
"We have fought in the trenches with our clients through critical times, but nothing holds a candle to the challenges that they've faced in the last year and a half," says MHW President John Beaudette. "It's those defining moments that make us proud to serve as partners to our clients. And we've committed to making major investments, including scaling our teams, to best meet our clients' evolving needs."
MHW, Ltd. has alcohol licenses that date back to 1934, after the repeal of Prohibition. It pioneered the unique service model in 1995 and has imported and distributed more than 150 million cases of beer, wine and spirits. MHW works with suppliers domestically and from more than 100 countries, providing operations, logistics, compliance, reporting, sales distribution, marketing, new brand development, and financial services.