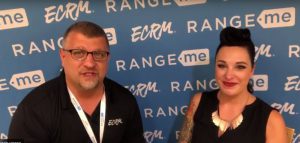 Lisamarie Joyce was recently interviewed at the ECRM's Global Wine, Beer & Spirits EPPS in Anaheim, California where she gave a mixology demo as part of the event.
In this interview, she talks about sourcing products, consumer trends, how to maintain consistency in cocktails through a 5-step cocktail building procedure, and her consulting business, LMJ Consulting, and how it can help bar owners.
To contact LMJ Consulting, email [email protected].