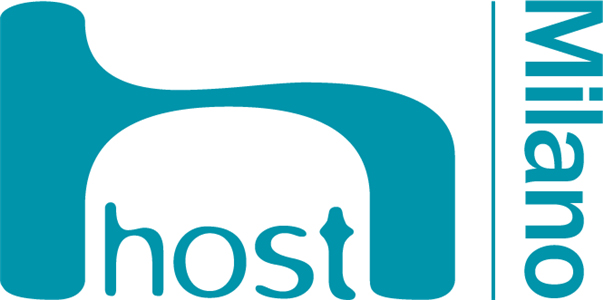 The entire Ho.Re.Ca world in one exhibition. From bean to cup and from flour to oven, by way of the latest machinery and formats; the various sectors of professional hospitality, once again unite on the stage that is the 41st edition of HostMilano (at fieramilano, from 18 to 22 October 2019), the exhibition that is the global benchmark for what it means to be innovative and anticipate trends in the Ho.Re.Ca. world. It is this focus on innovation that makes HostMilano unique in the panorama of trade shows. It is here that companies present an often exclusive preview of the real news, characterised by the most advanced technology.
In addition to trends, confirmation also comes from the numbers, which highlight the leadership of the event in a sector that is growing constantly. According to data from the Ulisse Information System developed for HostMilano, in 2018, world sales of Professional Equipment reached a turnover of 54.8 billion Euro, with Italy among the world's leading exporting countries.
In this context, the number of exhibitors lining up for the start of the fair is 3.8% higher than in 2017 at 2,249, of which 1,360 are Italian and 889 international from 55 countries. Many of these countries are showing increases: huge satisfaction is coming from the other major European exporter of the sector together with Italy, Germany, which is increasing its presence by 7%. Double-digit growth comes from the United States (+20%), thanks partly to confirmation of the prestigious endorsement by the US Commercial Service, granted to a limited number of international events that have demonstrated to genuinely promote trade with the USA. Double-digit growth is also seen in countries such as Belgium (+20%), Greece (+23%) and the United Kingdom (+12%). In absolute terms, the top 10 front-line markets are Germany, Spain, France, USA, Turkey, United Kingdom, Netherlands, Greece, Switzerland and Portugal. Leading new entries include Albania, Argentina, Colombia, Latvia and Lebanon.
As far as product categories are concerned, the event is organised into macro-areas, specifically to allow contamination and synergy between similar supply chains. Of particular note is the Bakery/Pizza/Pasta sector where, compared to the previous edition, the number of exhibitors has grown by about a fifth (+19%), while overall the macro-area in which it is combined with Professional Catering has grown by 8%. Companies in the Gelato/Pastry macro-area with Bars/Coffee Machines/Coffee-Tea/Vending Machines also increase by 8% compared to 2017.
Overall, Professional Catering, together with Bakery/Pizza/Pasta, will be the most represented area (43.8% of the total companies), followed by Bars/Coffee Machines/Coffee-Tea/Vending machines (37.6%) and Furniture/Tableware (18.6%), the latter becoming increasingly representative for the high-end lifestyle.
The world is on stage at HostMilano, with partnerships, buyers and more than 500 events
An exhibition without borders, an absolute must for the whole hospitality and professional catering world. Within a strategy that has seen greater capillary promotion worldwide, HostMilano further strengthens its position as a global equipment hub and lines up with a series of partnerships signed with the field's most prestigious Italian and international associations (particularly those of the USA and Canada, but without forgetting South American and key European countries).
Thanks to the collaboration with ICE Agenzia, more than 1500 hosted buyers will come to Milan from 80 countries (mainly from the USA, Canada, Middle East, UAE, China and Russia), with an 80% turnover and an increasingly comprehensive combination of types, and more than 100 accredited international journalists.
The global outlook of the exhibition is rounded out with the BeMyHost project, with a total of 20 Host Ambassadors – all international and Italian influencers with thousands of followers – who are tasked with capturing the latest trends in hospitality, both around the world and during the days of the event itself, to then share these on their social channels.
But the role of HostMilano as an international pole for innovation, technology and lifestyle also involves an events schedule that is busier than ever before, with more than 500 events of all types to satisfy even the most demanding of palates, with national and international competitions, cooking demos, pastry-making and bartending exhibitions, as well as in-sights on the hot topics of tomorrow.
Innovation and design: the SMART Label, Host Innovation award takes off
Innovation and design are a pairing that proves increasingly successful in the professional hospitality world in the third millennium and one that cannot be ignored within an event such as HostMilano, innovation part of its very DNA. After the success of the last three editions, during which more than 150 awards and 20 special mentions have been assigned to key players in the Italian and international Ho.Re.Ca world, SMART Label, Host Innovation award makes its return. The competition is run by Fiera Milano and HostMilano, in collaboration with POLI.Design, a Consortium of the Politecnico di Milano and with the support of ADI – Associazione Italiana per il Disegno Industriale.
Once again this year, a jury of seven highly experienced professionals in the fields of design, hospitality and energy saving was called upon to assess the rate of innovation and smarter solutions among the 214 entries submitted: university lecturers, professionals and national and international experts who selected no fewer than 61 winners: 47 were awarded the Smart Label, six the most prestigious Innovation Smart Label, three the sustainable Green Smart Label and five the Special mention by Iginio Massari.
Also for 2019, Host and Milano confirm themselves as place to be to enjoy a preview of the future of professional hospitality, eating out and retail, ranging from technologies that will revolutionise the way we prepare food, to new styles of consuming it and new layouts in which we will share experience.