The Distilled Spirits Council of the United States (DISCUS) announced that Tales of the Cocktail Foundation (TOTCF) has joined DISCUS as a partner member.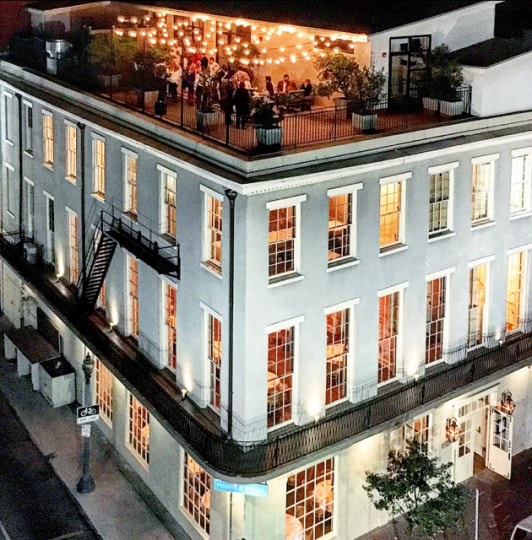 The two organizations will use their collective networks to affect policy change as well as coordinate on industry initiatives like DISCUS Academy to train current and future talent, the TOTCF Apprenticeship Program, and leveraging their respective conference programming.
TOTCF will also join Spirits United as a partner to expand the grassroots network in New Orleans, Louisiana, and across the country.
"The Tales of the Cocktail Foundation is a natural fit as a DISCUS partner member, and we look forward to working with them to address key policy issues that impact bartenders, mixologists, hospitality businesses and their consumers," said Chris Swonger, president & CEO of DISCUS and Responsibility.org. "Our missions are closely aligned, and there will be multiple opportunities for collaboration throughout this partnership. By joining forces, we can affect lasting change and provide much-needed support to the hospitality industry, which has been devastated by COVID-19."
Founded in 2002, Tales of the Cocktail® has grown from an annual walking tour of historic New Orleans cocktail bars to the world's premier cocktail festival featuring a schedule of educational seminars, tastings, competitions and networking events.
"Combining the strength of the DISCUS advocacy network with the passion we have at Tales of the Cocktail will help move the industry forward and support hospitality businesses and their employees," said Caroline Rosen, president of Tales of the Cocktail Foundation. "Our collaboration with DISCUS will generate insightful content for both of our organizations' conferences as well as DISCUS Academy courses and the TOTCF Cocktail Apprentice Program. We look forward to building upon the work we have already done together and to making a real difference for those in our industry."
DISCUS and TOTCF are currently partnering on a Spirits United campaign that asks advocates to encourage Louisiana legislators to make cocktails to-go permanent in support of the state's hospitality businesses.