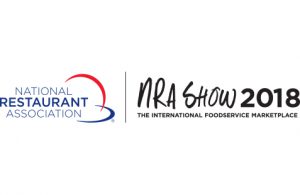 Signature '18 at the National Restaurant Association Restaurant, Hotel-Motel Show – a modern take on the traditional keynote – welcomes 66th Secretary of State Dr. Condoleezza Rice for a discussion with President and CEO of the National Restaurant Association Dawn Sweeney. Dr. Rice and Sweeney offer their unique perspectives and knowledge to attendees and join an all-star roster of industry experts at the 2018 Show.
The Signature '18 conversation will touch on U.S. foreign policy, international relations, and national security. Dr. Rice will share global insights into current issues and events during her address, followed by a question and answer session with Sweeney.
"We are honored to host Dr. Rice and look forward to a dynamic conversation with Dawn Sweeney on the Signature '18 stage," says Dickie Brennan, Convention Chair for National Restaurant Association Restaurant, Hotel-Motel Show 2018 and owner/managing partner of Dickie Brennan & Company, whose restaurant group includes Tableau, Palace Café, Dickie Brennan's Steakhouse, and Bourbon House. "Dr. Rice will undoubtedly impart invaluable insights into global events, and the impact those changes and issues have in the United States and abroad."
The 66th Secretary of State will bring a unique perspective to her approach to business strategy, honed by years of public service and strategy consulting. Rice served as the Secretary of State of the United States, the second woman and first African American woman to hold the post, from 2005-2009.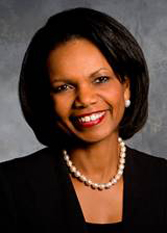 Dr. Rice also served as President George W. Bush's Assistant to the President for National Security Affairs (National Security Advisor) from January 2001 to 2005, the first woman to hold the position. Dr. Rice is currently the Denning Professor in Global Business and the Economy at the Stanford Graduate School of Business; the Thomas and Barbara Stephenson Senior Fellow on Public Policy at the Hoover Institution; and a professor of Political Science at Stanford University.
As President and Chief Executive Officer of the National Restaurant Association, Dawn Sweeney leads the primary business association for the restaurant industry and has been instrumental in highlighting key areas of opportunity. Under Sweeney's leadership, the largest restaurant and hospitality industry trade show in the United States has seen solid growth. Since taking the helm at the end of 2007, Sweeney has led the Association in a wide-range of policy issues, while offering services and products that promote the industry and help individual operators and large multi-unit companies succeed.
Signature '18 is open to all registered Show attendees, exhibitors, and media, and seating is on a first come, first served basis.
The National Restaurant Association Restaurant, Hotel-Motel Show runs May 19-22 at Chicago's McCormick Place.