When life gives you lemons, make citrus cocktails!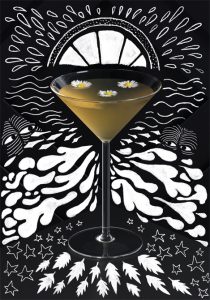 With at-home bartending taking over everyone's past year, people have really been able to hone in on their cocktail curating skills. For those ready to put their skills to the test,
Bols Genever invites you to participate in their Bols In Your Court Cocktail Competition!
Kicking off March 22nd, bartenders of all skill levels will be invited to submit their original citrus cocktail recipes for consideration by our panel of expert judges. Cocktails must be original recipes, must include Bols Genever and citrus, and must be simple enough to recreate at-home. Aside from those elements, judges will be looking for cocktails that both taste delicious and look fantastic! Whether you're new to the world of mixology or have been dabbling for years, Bols in your court! Full contest details can be found here.
The creator of the winning cocktail will receive a $500 gift card to Cocktail Kingdom in addition to a $500 donation in their name to Another Round Another Rally to honor mixologists negatively affected by the pandemic. The champion and two runner-ups will also receive certificates to attend Bols Bartending Academy virtual classes to continue honing their skills with $100 donations each to Another Round Another Rally in their name.