Bar Convent Brooklyn, one of the leading international trade fairs for the bar and beverage industry, is excited to announce its educational programming and burgeoning schedule for the upcoming in-person show, which will be held on August 17 and 18 at the Brooklyn Expo Center. Sessions across the main stage, tasting, and demo stages will continue to be added to the two-day show schedule. Visit the Bar Convent Brooklyn website to see new educational panels revealed.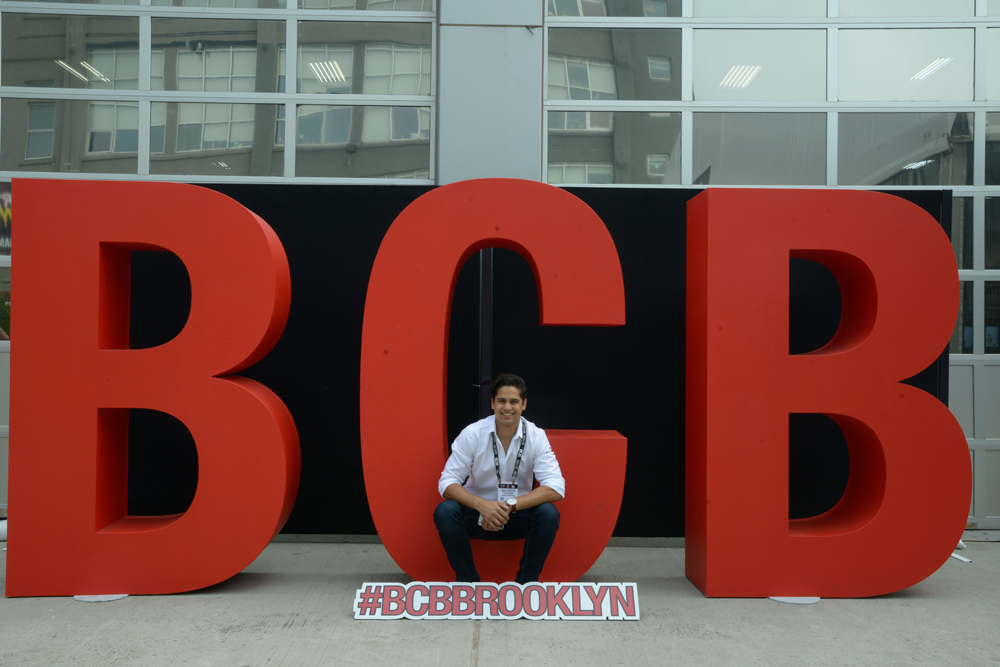 This year's education program was selected and reviewed by BCB's annual revolving education committee, which includes; Alexis Brown, the founder of Causing a Stir; Johnny Caldwell and Taneka Reaves, industry consultants and founders of The Cocktail Bandits; Joshua Davis, an industry veteran and founder of Brown and Balanced; Lynnette Marrero, co-founder of Speed Rack and Beverage Consultant; Julie Reiner, author, co-founder Social Hour Cocktails, and co-owner of Clover Club & Leyenda; and Jackie Summers, author, and
industry speaker.
Alexis Brown, BCB 2021 Education Committee Member and co-founder of Causing a Stir, "I am so happy to be able to safely gather once again to see and learn from industry friends and colleagues. For this year's show, I am excited to share topics as part of BCB's programming that highlight and amplify the historical context of black labor in hospitality and how those contributions heavily shaped our industry. I am looking forward to people exchanging in dialogue around uncomfortable topics that in turn help us heal and move forward progressively."
Throughout the two-day event, attendees can take advantage of more than 40 sessions including a myriad of new taste forums, demonstrations, and panel discussions with leading industry experts. Talks will cover a range of key topics, including bar design, inclusivity
hiring, activism in the bar world, and how to address the two integrated issues of food waste and hunger in the bar and restaurant industry. For those who are unable to join in person or prefer to participate remotely, education from this year's show will be available digitally via Bar Convent Brooklyn's website.
"Education has always been a central tenet to Bar Convent Brooklyn. As the bar industry and the world had to change and adapt due to the unprecedented past year, we aim to ensure that we provide our attendees with the right resources and tools that can transform their brand, business, and career to new heights this year," Event Director, Jackie Williams.
Highlights from this year's education program include:
Solidarity, not Charity: Strategies and Techniques to Build a Community that Works for Workers
This session will take a look at going beyond the surface level of community engagement a lot of us are used to and create a game plan for an impactful future
Presented by Kelvin Taitt (Social Entrepreneur and Founder, East Brooklyn Mutual
Aid), Zac Hoffman (PAC Co-CEO, THIRST Group), Elina Malkin (Pittsburgh Restaurant Workers Aid), Taylor Stessney (Pittsburgh Restaurant Workers Aid), Larisa Mednia, Advocacy Organizer, Pittsburgh Restaurant Workers Aid
The Ethos of Eco-Spirits
Join this panel for a practical discussion on how to implement sustainable practices
and start a brand whose ethos centers around waste reduction, bio-diversity, and making the world a better place one sip at a time
Presented by Waluco Maheia, Rum Expert & Assistant Manager, Copal Tree Lodge &
Copal Tree Distillery, Guy Brennan (Founder, Procera Gin), Amanda Victoria (Co-Founder & CEO, Siponey), Leslie Merinoff Kwasnieksi (Founder, Matchbook Distilling Co.), Lynnette Marrero (Bar Director & Co-Founder, Llama Inn / Llama San (NYC), Speed Rack), and
Tristan Wiley (Founder & CEO, Good Vodka)
Give It Away Now
This panel discussion will examine how restaurants and bars can
implement food donation into their operations to not only help reduce food otherwise headed to landfills but also help reduce food insecurity in their local communities
Presented by Matt Jozwiak (Founder and Chief Executive Officer, Rethink Food)
So You Want to Become/Hire a Brand Ambassador?
How to navigate both sides as a brand owner and brand ambassador broken down to create a successful program and to empower those within
Presented by Elayne Duff (Chief Brand Ambassador, Beverage Brand Ambassador Academy) and Tracey Eden (Bartender & Brand Ambassador, Empress Gin)
Those looking to attend can purchase tickets on the Bar Convent Brooklyn website, pre-purchased tickets online will be $65 per day, and upon availability, tickets at the door will be $80 per day. For more information about attending or exhibiting at Bar Convent
Brooklyn, visit BarConventBrooklyn.com.