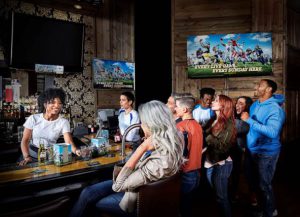 Television has long been a source of entertainment in bars, and many bar owners/operators may view their cable or satellite bill as a necessary monthly expense. But what if that viewpoint changed, and bar owners instead viewed their TV content as a revenue generator?
This is satellite service provider DIRECTV's goal—to go beyond providing entertainment and to instead deliver a money-making service that "turns customers into regulars."
This white paper will examine the revenue-generating opportunities DIRECTV offers, such as NFL Sunday Ticket, fantasy sports tie-ins, and marketing programs.
Read "How Bars Can Score Additional Revenue with DIRECTV" to learn how your bar can start using your TVs to make more money.