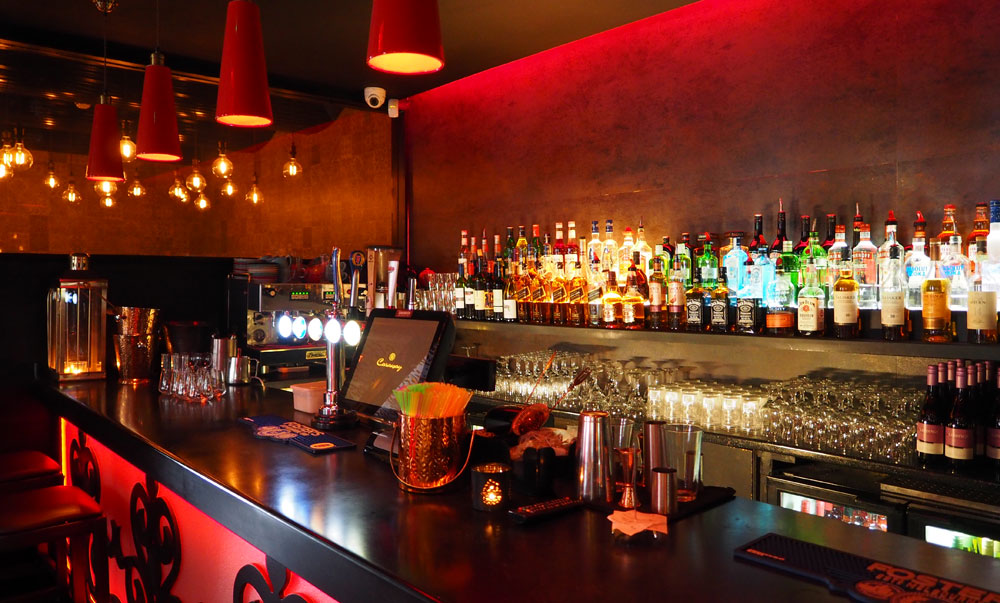 In July 23's USBG National Charity Foundation's weekly Instagram Live briefing, acclaimed bartender Tony Abou-Ganim of Libertine Social in Las Vegas guest hosted in place of USBG National Charity Foundation volunteer board member Kim Haasarud.
Abou-Ganim started off by reminding the industry of the importance of taking time for self-care and to recharge.
He also acknowledged that under normal circumstances, the industry would be in New Orleans right now celebrating all things cocktails during Tales of the Cocktail.
In light of the seminar Abou-Ganim was meant to lead on pisco cocktails, he demonstrated how to make a Peruvian pisco cocktail called a Chilcano, which is a combination of pisco, lime juice, angostura bitters, and ginger ale.
Abou-Ganim moved on to discuss how COVID-19 is affecting the bar industry—specifically in Las Vegas, where he is located. He says much of Las Vegas' tourist traffic has been reduced, and the city has gotten more tourists who drive in versus fly.
As a result of this reduced demand, and the need to enable social distancing, hotels have fewer rooms available, not all casinos are open, and restaurants have limited seating. Governor Steve Sisolak recently ordered bars closed in seven counties with spiking COVID-19 cases and limited restaurant dining to parties of no more than six people. He also mandated the wearing of masks in public.
Abou-Ganim's bar, Libertine Social in Mandalay Bar, reopened a month ago but is only serving guests three nights a week. "We really count on our local clientele to make up the difference," he said.
At Libertine Social, tables have been spaced at least six feet apart, and QR codes are printed on coasters, which guests can use to access the menu. There is no seating at the bar and all of the bar stools have been removed. Whereas the bar would typically have three bartenders working each night, now there is only one person working as a service bartender rather than serving guests. Libertine Social has also eliminated the use of soda guns.
"It's a strange vibe," acknowledged Abou-Ganim. "We're working towards a safe environment for our guests but also for our employees."
Abou-Ganim says all of these measures and more have been taken to enhance safety but also the guest experience. He hopes that maybe some of these new, better measures will  continue on even after the pandemic.
Abou-Ganim closed the Instagram Live session by drawing attention to the recommendations issued for bars and restaurants by the USBG Foundation. He says adhering to these guidelines by wearing masks, practicing social distancing, and keeping up cleaning regimens will enable the industry as a whole to get back to a "new normal."
He emphasized the importance of guests and staff wearing masks—properly—if not to protect yourself, then to protect those serving and working with you.
"We will get through this together," he said. "Hopefully we'll come out of it at the other end better and stronger for it."