Business owners at one time or another have asked themselves the same question: How to promote their establishment with inspiring content to the right target audience? In an increasingly competitive environment, businesses need to constantly strive to find unique
ways of getting the word out to create true differentiation. This is critical in order to build a thriving sustainable business model. The good news is we live in the social media age and no longer need to only rely on and invest in public relations agencies.
There are 600+ million users on Instagram. Many of those accounts are food and beverage related so it's important to define what makes you unique on this platform. This may seem overwhelming with so many users, but don't sweat it, it's not as difficult as you may feel it is to be unique and different.
Social media is an extremely powerful network. Influencer marketing, particularly on Instagram, is a cost-effective way to grow and promote your business—especially with the support of experts advising on strategic marketing and tiering, as doing this for the sake of doing it will most likely not get you where you want to be. Traditional word-of-mouth is a major component of awareness, but social media word-of-mouth extends well beyond the recommendations from coworkers, family, and friends. The right social media influencers will take your business to new heights.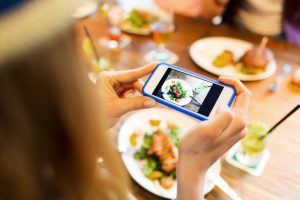 Users of Instagram perceive many influencers with established credibility and audience as trusted curators, advisors, and a source of inspiration.
As social media becomes the ultimate communication channel and because users are looking for authenticity with more "real-life" people they can better relate to, you no longer have to be a traditional media celebrity to be an influencer. True social media influencers drastically increase your following and also become your ambassadors. They will drive multiple segments of the social communities, which will then connect directly with your business from a trusted source.
Here are three primary things you should look for before reaching out to an influencer:
Make sure the influencer has developed content and a following base that is relevant to your business. Content should include quality images. It should also be cohesive throughout his/her feed, which demonstrates the influencer has a direction and clear message to his/her followers.
Influencers with a healthy following is important. But remember, it's not everything! What it does demonstrate is a higher probability
of attracting a larger number of impressions to a single post. What is
an impression? An impression is how many times a post is viewed.
What an influencer posts about your company is a direct reflection of your business. Shy away from poor picture quality and images that don't best showcase your business.
Don't be shy about reaching out but don't be aggressive either. There are two ways I recommend to connect.
One, if you have your eye on certain influencers, start connecting through their social media platform. Engage, follow, like, and comment on their posts. Be persistent and consistent, and the influencers may just reach out to you before you reach out to them.
Second, you could simply send them an email inviting them into your establishment. But remember, authentic and reliable influencers who worked hard for their following will most likely not accept an opportunity that makes their brand seem inconsistent—especially for the Millennial audience.
Working with a social media consultant is therefore even more important to recommend the most relevant influencers for your business as well as to facilitate relationships with them, which is almost a full-time job.
Instagram users follow and engage with influencers they like and trust and are therefore more likely to take their recommendations when they see something they post.
Instagram is not a billboard or solicitation you're forced to look at. Think of Instagram as a platform for organic promotion and advertisement. Users only engage with content they like and are interested in, which could very well be your establishment.
For these reasons, exposure from social media is very valuable, and it is more likely to result in business for your establishment.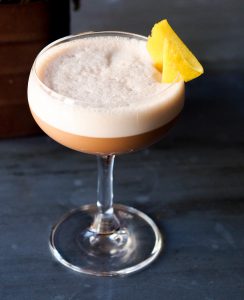 I have seen firsthand the positive impact social media, specifically Instagram, has on different food and beverage establishments. But you can't make an impact without innovation or creative thinking.
My recommendation to you is to find a creative social media manager to help you grow your social media audience and/or evolve your business image/positioning. It will go a very long way.
By Jared Zuckerman, who created and owns Food and City (@foodandcity), a social media and event management company that works with a diverse selection of restaurants and bars to build their social media identity. He also hosts and curates events of all sizes. Most recently, he co-concepted and hosted the #TacoShowdownNYC, a social media driven event (325+ attendance) where five eateries competed live under one roof for the title of "Best Taco in NYC."
Jared can be reached by email at [email protected].
Photos (top to bottom): Shutterstock.com, @chaochao