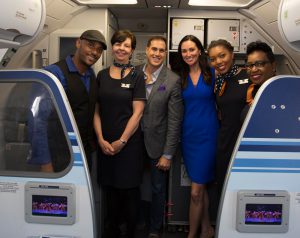 JetBlue, Tales of the Cocktail, and Bar Business Magazine invite you to join us for Shakes on a Plane, the second annual inflight mixology demonstration and tasting at 30,000 feet.
Planning on going to Tales? Why not enjoy libations created by Mixologists Mia Mastroianni and Phil Wills to start the week off right? The two well-known mixologists have been featured on Spike Network's Bar Rescue TV show working alongside host Jon Taffer.
Mastroianni has over ten years of industry experience and is a founding bartender of Soho House West Hollywood. Wills is partner and owner of The Spirits in Motion with over 15 years of experience in the service industry.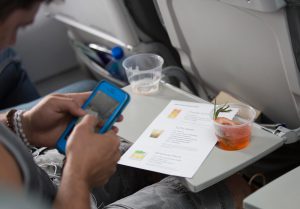 Want in? Flight No. 575 takes off from New York's JFK airport to Louis Armstrong New Orleans International Airport on Tuesday, July 18 at 2:40pm. The total fare is $208.19 per person, including all taxes and fees.
Instructions to book:
To make your reservation, please call the JetBlue Business Desk at 888-538-2583 and select Option 3.
o   The JetBlue Business Desk is open Monday-Friday from 8:00 a.m. – 8:00 p.m. ET
o   This offer may only be booked through the JetBlue Business Desk
o   This offer is not valid through jetblue.com or through any other booking channel
o   Please reference Shakes on a Plane or Record Locator TMTFHX
o   Full names as they appear on government issued photo ID, date of birth, gender, and    payment will be required at the time of booking
o   We accept all major credit cards
o   Taxes and fees are subject to change until time of ticketing
o   Reservations must be made and paid for by Friday, June 30 at 8:00 p.m.
o   Any changes to these flights would result in a change fee plus increase in fare
o   Seat assignments may be made at the time of booking
o   Even More Space seats may be available for a fee
o   TrueBlue numbers and Known Traveler Numbers may be added to the reservation at the time of booking