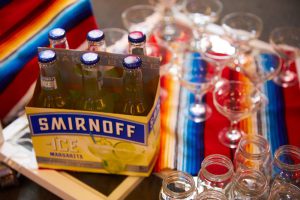 SMIRNOFF has launched two new warm-weather-friendly products: SMIRNOFF™ Spiked Sparkling Seltzer Raspberry Rosé and SMIRNOFF ICE Margarita.
SMIRNOFF ICE Margarita
SMIRNOFF ICE Margarita is now out on shelves across the USA, available just in time for Cinco de Mayo! With its citrus-y flavor and crisp taste, it's sure to help you turn up any fiesta.
The 4.5% ABV SMIRNOFF ICE Margarita contains all the goodness of America's #1 cocktail, without the fuss of squeezing 50 limes. It's a perfect mingling of citrus and tart with a touch of sweetness and salty notes for a deliciously balanced flavored malt beverage.
SMIRNOFF Spiked Sparkling Seltzer Raspberry Rosé
SMIRNOFF's newest hard seltzer flavor, Raspberry Rosé, will be available across the country this summer for all your Rosé needs. A crisp and refreshing tasting premium malt beverage with a bubbly blend of raspberry and rosé flavor, it has only 90 calories per 12 oz. serving! Rounding out the goodness, SMIRNOFF's Raspberry Rosé has zero sugar and no artificial sweeteners.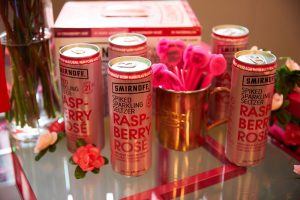 "America's love affair with rosé is still going strong so our Raspberry Rosé is a natural addition to our hard seltzer portfolio," said Krista Kiisk, Brand Director, Flavored Malt Beverages. "Whether you're someone who enjoys a crisp cocktail with dinner or you're looking for the perfect summer drink, at 90 calories and 1 carb the marriage of raspberry rosé flavor with the refreshing taste of spiked seltzer is guaranteed to be a crowd pleaser."
SMIRNOFF Spiked Sparkling Seltzer Raspberry Rosé, a beautiful blush pink liquid, joins a family of bubbly-delicious flavors including Berry Lemonade, Cranberry Lime, and Watermelon.
A flavored malt beverage, at 4.5% alcohol by volume (ABV) and a suggested retail price of $8.99 for a six-pack of 12 oz. slim line cans you can also grab all four flavors in a variety 12-pack beginning in mid-May.