SunBriteTV, a SnapAV brand and the pioneer in all-weather outdoor displays today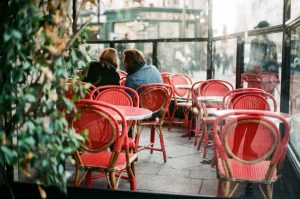 announced the new Pro 2 Series with 4K UHD and High Dynamic Range (HDR) in 49″, 55″, and 65″ sizes. The new Pro 2 Series features a high-brightness, commercial-grade screen for full-sun and high-traffic locations. Expanded connectivity options include HDBaseT and IP control, along with OvrC remote monitoring and management capabilities. OvrC is SnapAV's class-leading cloud-based remote monitoring and management connected ecosystem designed specifically for integrators and professional installers. The upgrade comes as outdoor displays experience a significant uptick in demand as commercial and hospitality customers seek to leverage outdoor space to gain back capacity lost to social distancing in a post-pandemic environment.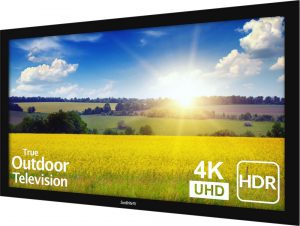 "SunBriteTV has worked with integrators in this space for well over a decade, and we've application-engineered the integrator-friendly features and benefits into our designs based directly on our conversations with them. We've comprehensively achieved the performance and reliability requirements of commercial customers and, with the new Pro 2 Series, we're now delivering the 4K HDR image that they gravitate to," said Josh Litwack, Director of Commercial Sales, SunBriteTV. "The new SunBrite Pro 2 Series is the right line with the right feature-set at the right time, enabling commercial integrators to address the burgeoning demand for professional-grade solutions in retail, hospitality, QSR and even healthcare and education."
The new Pro 2 Series is designed for permanent outdoor installation in full-sun applications with technology proven to operate in temperatures ranging from -24° to 122° F. The 1,000 nit HDR display with TruVision™ anti-glare technology brings vibrant colors while Optiview Day and Night modes optimize the picture quality for the best outdoor viewing experience no matter the time of day. The Pro 2 Series also features a new edge-to-edge tempered glass design to protect the display from even the harshest outdoor environments.
All SunBriteTVs are designed with a powder-coated, rust-proof aluminum exterior and weather-tight cable entry system to protect the display's internal components from rain, snow, salt air, humidity and insect damage.
The new Pro 2 Series is now available in 49-, 55- and 65-inch models are available now with additional sizes and color options available later this year.