Today, the clean and transparent wine brand Avaline, co-founded by Cameron Diaz (Wellness author: The Body Book, The Longevity Book) and Katherine Power
(Who What Wear, Versed Skincare, Merit), released Sparkling Rosé, a limited edition
wine exclusively available on drinkavaline.com.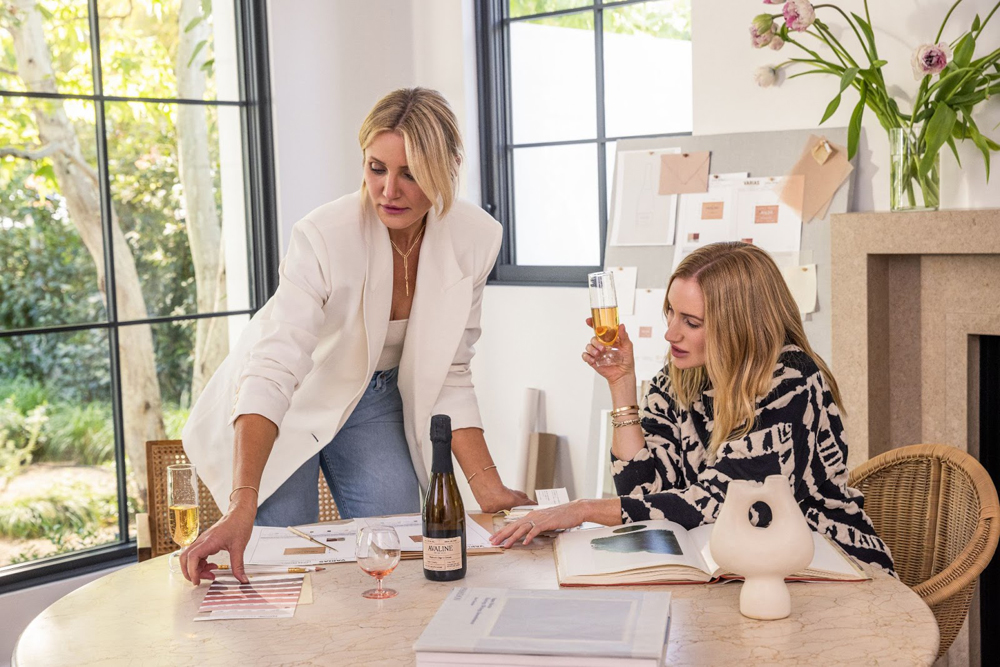 Like all of Avaline's wines, the Sparkling Rosé is made with organic grapes, vegan friendly and free of unwanted extras like colors and concentrates. The new wine is sold in easy-to-carry (and even easier to drink), 375ml bottles that you can pour, sip and enjoy all summer long. A must-have for any afternoon picnic, lazy pool day or garden party, the Sparkling Rosé is the perfect complement to fresh-cut blooms.
After the launch of their red, white, rosé, and sparkling, the Avaline community was most enthusiastic about the brand adding a sparkling rosé to their portfolio. With this insight the Avaline team got to work with their sparkling partner, Raventos i Blanc, renowned biodynamic producer known for its sustainable viticulture methods, to create a special rosé to kick off the summer. This esteemed Spanish winery is also responsible for the beautiful Avaline Sparkling, a fan favorite for everyday celebrations. The Sparkling Rosé is a blend of Macabeo, Xarel-lo, Parellada and Monastrell grapes that all come together to offer soft aromas of rose petals, stone fruit and the slightest touch of pomegranate. The delicately balanced perlage, or string of bubbles, provide a lively, refreshing sparkler to toast throughout the season.
"It's very special and it's our first limited production item, so I have a feeling it's going to sell out quickly," said Katherine.
"The half bottle of Sparkling Rosé is perfect to split with a friend when you're looking
to enjoy a sip of bubbly but don't need a full bottle," adds Cameron.
Avaline Sparkling Rosé (SRP $25 for a 375mL) is the first wine released exclusively to Avaline's new direct-to-consumer channel. Launched in March of 2021 to meet the demand of their enthusiastic community, this channel gives their growing following exclusive new product releases and online bundles like The Essentials (Red, White & Rosé). While Avaline is already broadly distributed in over 4,000 stores, being able to purchase directly from Avaline online makes this clean, delicious wine more accessible and easy-to-purchase.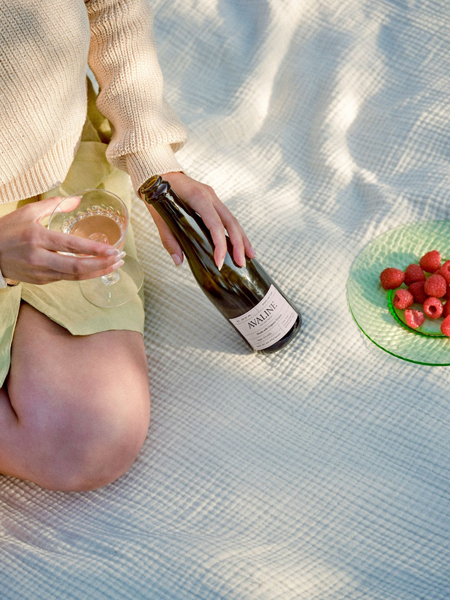 This new release is the second blush wine in the brand's portfolio of five (and counting) clean, delicious wines, inviting Avaline lovers to bask in the joy of rosé season with one, or both, of their pink offerings. A best-seller, Avaline Rosé (SRP $24) is also available for purchase online and retailers nationwide. Light, fresh and irresistibly French, one sip will transport you straight to the Provencal countryside. The wine boasts a light and fresh mouthfeel with notes of melon and zest.
With all nutritional information and ingredients rolling out on their bottles and currently available on their website, Avaline continues to raise the standard of what's in your glass.