No rules in wine. This is the foundation of Unrated, a new brand that looks to challenge the wine industry, while provoking and captivating consumers with a bold Cabernet Sauvignon from South America. Winemaker Isabel Mitarakis, one of the most promising figures in Chile's wine scene, is at the helm of the new project, which pairs a bold and indulgent wine with attractive, attention-grabbing packaging.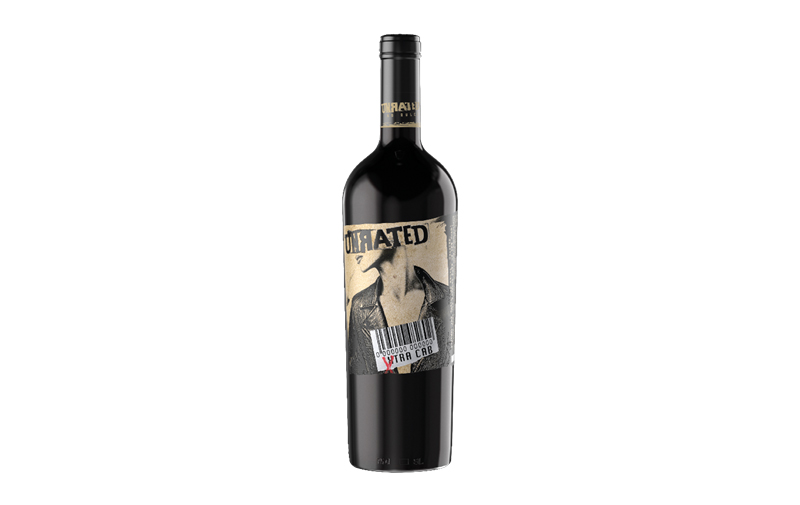 Pushing the limits of the traditional wine industry, Unrated looks beyond the ordinary and focuses on crafting a Cabernet Sauvignon that is true to the varietal with a high standard of quality. Its purpose is to attract new customers seeking out unique wines that epitomize their bold lifestyle, empowering them to confidently enjoy an authentic, bold red. The trailblazing wine, made from some of the best Cabernet estates in the Maipo, Maule and Cachapoal valleys, is being imported by Fetzer Vineyards and available for purchase in select markets this year with a nationwide rollout planned for 2022.
"In crafting Unrated, our goal was to express Cabernet Sauvignon in a bold way without any confinements," says Mitarakis. "Rather, we were inspired by what Chilean Cabernet Sauvignon could be and believe that Unrated speaks for itself."
Unrated's new expression is reflected in a modern concept, XTRA CAB (SRP $20.00), that delivers an authentic Cabernet Sauvignon straight from renowned Chilean appellations. The goal is to recover the essence of the varietal with the least possible intervention, creating a deep, attractive, and seductive blend.
"We're proud to share Unrated with the U.S. market, a wine with great character and life," says Rodrigo Maturana, Sr. Vice President Marketing for Fetzer Vineyards. "Isabel Mitarakis pushes the limits by challenging herself to produce a Cabernet that can easily reflect the expression and appellations. She focused on understanding the varietal in its entirety— its structure, tannins, and aromas in order to create this XTRA CAB in its truest form."
Mitarakis stived to produce the highest expression of Cabernet Sauvignon that reveals complexity, richness, and a more intense aromatic profile with extraordinary quality. This indulgent, bold Cabernet Sauvignon has a deep red tone, is full of character, and has a wide range of aromas and flavors, including red and black fruits. Its palate is intense, seductive, and has depth, along with sweet tannins, making it the ideal wine for unique moments shared with others.