Truly Hard Seltzer, a leader and innovator in the hard seltzer category, enters the spirits category with the upcoming launch of its first-ever premium vodka, Truly Flavored Vodka. Produced and distributed by its partners at Beam Suntory, Truly Flavored Vodka will hit shelves nationally next month.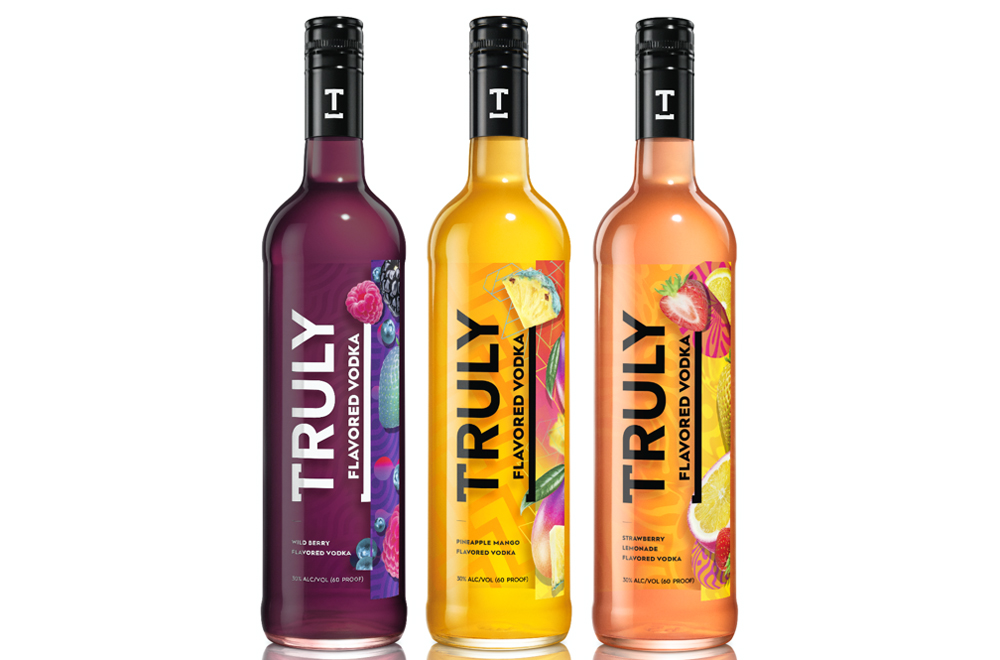 In line with Truly's commitment to offering bold, distinct flavors, Truly Flavored Vodka will include three full-flavored varieties inspired by the most popular Truly styles: Strawberry Lemonade, Wild Berry, and Pineapple Mango.
Blended with triple-distilled vodka and delicious fruit flavors, each Truly Flavored Vodka flavor is 60 proof, 100 calories per serving and will be available in 50mL, 375mL, 750mL and 1L.