ITALICUS Rosolio di Bergamotto – the world's most awarded Italian Aperitivo – has declared Korab Loga of Bella'Gio Ristorante in Cheshire, Connecticut as the winner of its Art of ITALICUS Aperitivo Challenge bartending competition in the national US final.r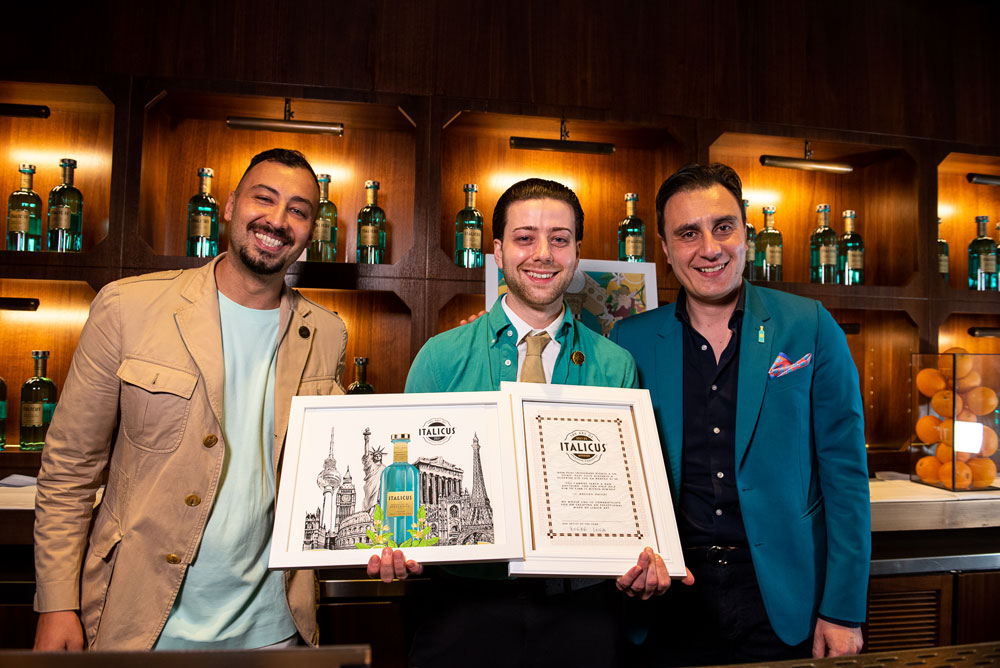 Korab Loga is the Beverage Manager at Bella'Gio, which is owned and operated by his own family. Here, he puts an Italian twist on classic cocktails using his extensive collection of aperitivo, amaro and sherries. Korab has been experimenting with ITALICUS since its launch, and the brand fueled him to become an expert in the rosolio category. He uses ITALICUS as his go-to modifier in popular cocktails like the margarita and the negroni and loves to showcase its versatility and unique tasting notes in his signature cocktails.
In this year's Art of ITALICUS Aperitivo Challenge, bartenders across the country were asked to craft the ultimate art-inspired aperitivo experience using ITALICUS as a key ingredient. During the live final in New York City, the judging panel – which included ITALICUS Founder Giuseppe Gallo, PUNCH Associate Director, Allison Hamlin, and Director of Beverage for LT Hospitality, Jason Hedges – felt that the components and presentation of Korab's cocktail, Eternity, were the best representation of ITALICUS as the ultimate art-inspired aperitivo experience.

ETERNITY
Created by Korab Loga
ITALICUS Rosolio di Bergamotto
Acqua di Posca
Trebbiano
Succo di Bergamotto
Atomized Elderflower Water
Korab will now take the trip to Rome, Italy to compete in the global final, which will take place on May 29th to mark the opening of the Roma Bar Show – an international event that gathers the world's beverage and mixology community in Rome against the iconic backdrop of the Palazzo Dei Congressi. Here, one winner will be crowned ITALICUS Bar Artist of the Year and awarded a once in a lifetime gastronomy experience in Barcelona – the city of art and aperitivo – with a mentorship program hosted by Marc Alvarez at his bar, Sips, ranked number 37 by the World's 50 Best Bars in 2021.
"The Art of ITALICUS Aperitivo Challenge is a creative platform that connects us globally with our bartending communities," says Giuseppe Gallo, founder and CEO of ITALICUS. "Bartenders are artists that craft art in liquid form, their passion and creativity fit perfectly with our brand's values of innovative thinking. Each cocktail creation is a piece of art that brings originality to life through the art of mixing drinks."
ITALICUS is a brand that encapsulates art in all its forms, representing innovation, excellence, courage and uniqueness; for the brand, this contest was created to honor art's liquid expression: cocktails.