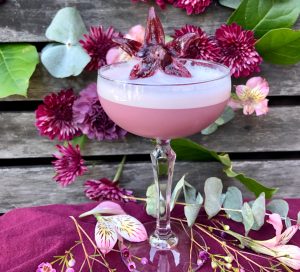 Ingredients:
1.75 oz NEFT Vodka
.75 oz Egg white
.5 oz Hibiscus & Rose syrup
.5 lemon juice
.25 Calvados Appellation
2 dashes Rose water
Directions:
Dry shake all ingredients in shaker tin, then add ice and shake vigorously. Strain into coupe glass. Garnish with hibiscus flower.
Recipe and photo by NEFT Vodka.