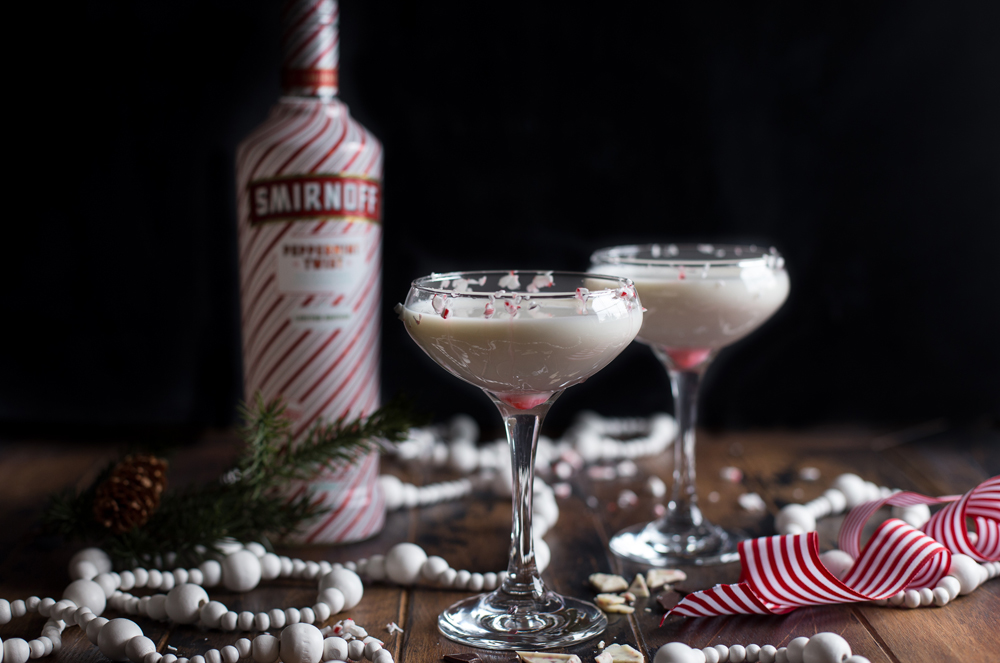 Ingredients:
3 oz Smirnoff Peppermint Twist
3 oz. Smirnoff Vanilla Vodka
3 oz. good quality white chocolate
5 tbs. granulated sugar
6 oz. heavy cream
6 oz. whole milk
2 tsp. vanilla extract
Directions:
Roughly chop white chocolate and place in a large heat-proof bowl. Add sugar, heavy cream, and whole milk to a saucepan. Heat over medium low heat until the mixture is hot to touch—do not allow the mixture to boil. Pour the hot milk mixture over the chocolate and stir until the chocolate is completely melted and the mixture is smooth. Allow the mixture to cool completely. Stir in the vanilla extract, Smirnoff Peppermint Twist and Vanilla Vodkas. To serve, add four ounces of the homemade liqueur to a cocktail shaker with ice. Shake vigorously for 30 seconds. Pour the mixture into a peppermint-rimmed martini glass. Serves four.
Recipe and photo courtesy of Smirnoff.