Your bar may not be located in the Big Easy, but that doesn't mean you can't still celebrate Mardi Gras in a big way on Tuesday! Consider adding one or more of the below cocktails to your Mardi Gras cocktail menus!
Grand Sidecar
Ingredients: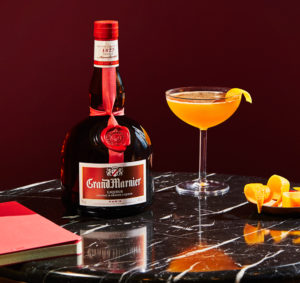 1.5 oz. Grand Marnier Cordon Rouge
.5 oz. Cognac
.5 oz. Fresh Lemon Juice
Directions:
Combine Grand Marnier Cordon Rouge, cognac and fresh lemon juice in a cocktail shaker with ice. Shake vigorously until well chilled. Strain into prepared coupe glass and serve.
Botanical 75
Ingredients: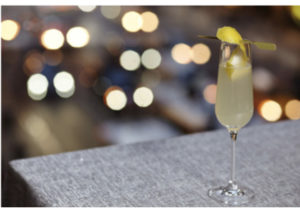 1 ½ ounces KOB Cucumber + Mint
½ ounce elderflower liqueur
1 oz Lemon Juice
1 1/2 ounces Brut Sparkling Wine
Directions:
Combine the Ketel One Botanical, elderflower liqueur, and lemon juice in an ice filled shaker and shake for 10 seconds. Next, strain the mix into a champagne flute. Top it off with the sparkling one. Garnish each glass with a cucumber slice and enjoy.
King Cake Daiquiri
Ingredients:
1.5 oz Zacapa rum
.5 Oz orgeat
.75 oz lime juice
1 dash grated cinnamon
Directions:
Take a coupe or martini glass using a cut lime, moisten the rim of the glass and dip it in purple, green and yellow sugar to decorate the glass in Mardi Gras colors. In a shaker, add grated cinnamon, orgeat, lime, then Zacapa rum. Add ice and shake and strain into cocktail glass.
Recipe by Lynnette Marrero for Zacapa Rum.
Chivas Piña Colada
Ingredients: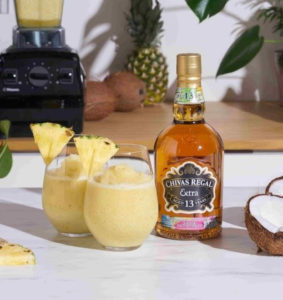 1 part Chivas Extra 13 Rum Cask
⅓ part pineapple juice
¼ part lime juice
¼ part sweet coconut cream
Pineapple slice and mint, to garnish
Directions:
Add all ingredients to a cocktail shaker and shark with ice for approximately 10 seconds. Strain into a tall glass with ice. Add garnish. Serve.
Cucumber Mint Margarita
Ingredients: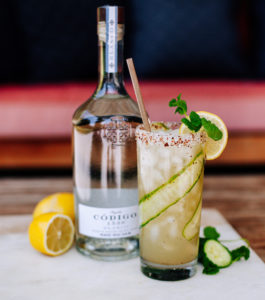 1.5 oz Código 1530 Blanco Tequila
1 oz Cucumber Juice
1 oz Lemon Juice
.25 oz Agave Nectar
Mint Springs
Salt and Tajín Rim
Directions:
In a shaker with ice add tequila, cucumber juice, lemon juice, agave and mint leaves. Shake well. Take your glass and rub the rim with some lemon and dip in a 50/50 mix of salt and tajin. Strain liquid into glass over crushed ice and garnish with cucumber ribbons, a lemon wheel and mint sprigs.