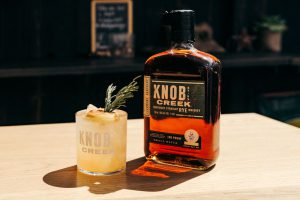 Ingredients:
1 ½ parts Knob Creek Rye
½ part cold smoked fresh lemon juice
½ part cedar plank roasted rosemary simple syrup
2 parts Seltzer Water
Method:
Combine all ingredients in mixing glass. Stir and strain over ice in a rocks glass. Garnish with a smoked lemon wheel and rosemary sprig.