Bar Business Media recently caught up with Chris Hannah, the Tales of the Cocktail Spirited Awards U.S. Bartender of the Year.
Chris has bartended in the French Quarter in New Orleans for over 18 years. While running the French 75 Bar for fourteen years, Chris led the team to win the James Beard Award for outstanding bar program in 2017. In 2018, Chris co-founded Manolito, a Cuban bar on Dumaine Street.
In 2019, he opened Jewel of the South on St Louis Street. Jewel of the South is a modern New Orleans tavern featuring innovative, seasonal food and drink in a classic New Orleans setting, an 1830s Creole cottage in the French Quarter. It took home the 2022 Spirited Award for Best U.S. Restaurant Bar.
Chris leads the restaurant's innovative bar program. Under his leadership, the cocktail program is decidedly modern, yet steeped in history. Each drink is prepared with reverence and each ingredient is selected with intention.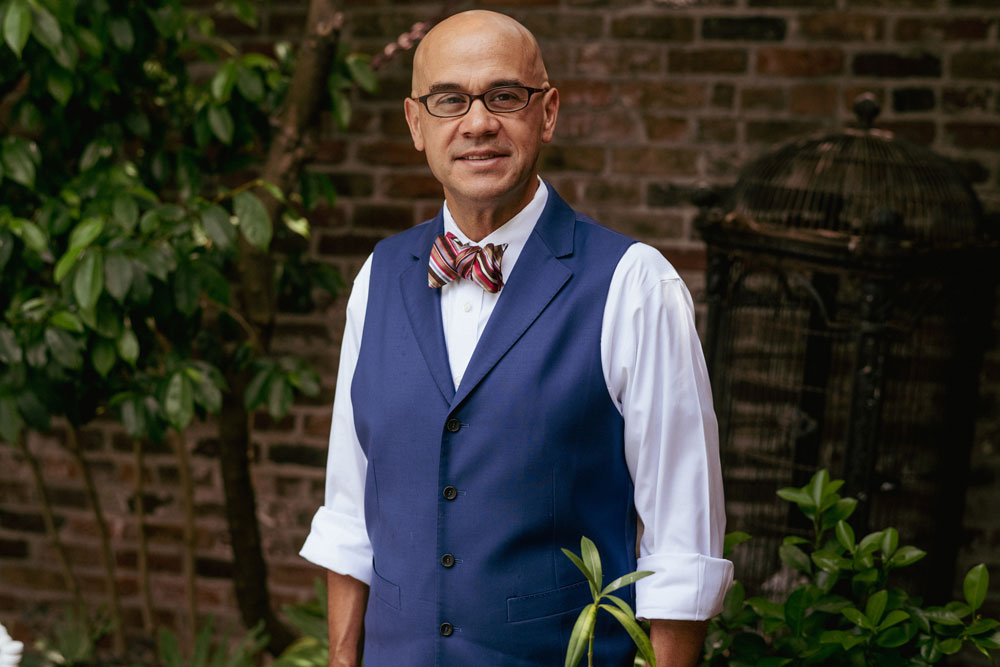 We spoke with Chris about cocktail trends, current challenges facing the bar industry, and what it means to win two Spirited Awards. Read the full interview below!
Bar Business Media (BBM): What does it mean to you to win the Spirited Awards' U.S. Bartender of the Year and for Jewel of the South to win Best U.S. Restaurant Bar?
Chris Hannah (CH): The Spirited Awards are judged by my immediate colleagues and mentors so to even be initially placed in the top 10, and then the top 4, is a goal worth reaching. Winning them is the ultimate honor, of course, but because the year 2022 is etched in the awards, I'll always know there's a bit of lagniappe to these two awards. Because to me it'll never just be 2022—it was also what was done, what we all did, in 2020 and 2021, in order for us all to be grouped together and in the running and in that room full of friends for the 2022 Spirited Awards. As far as the Plate goes, I have always loved seeing the plates above the bars I've visited in the past, and am proud to have a plate at Jewel and to be forever part of such amazing company.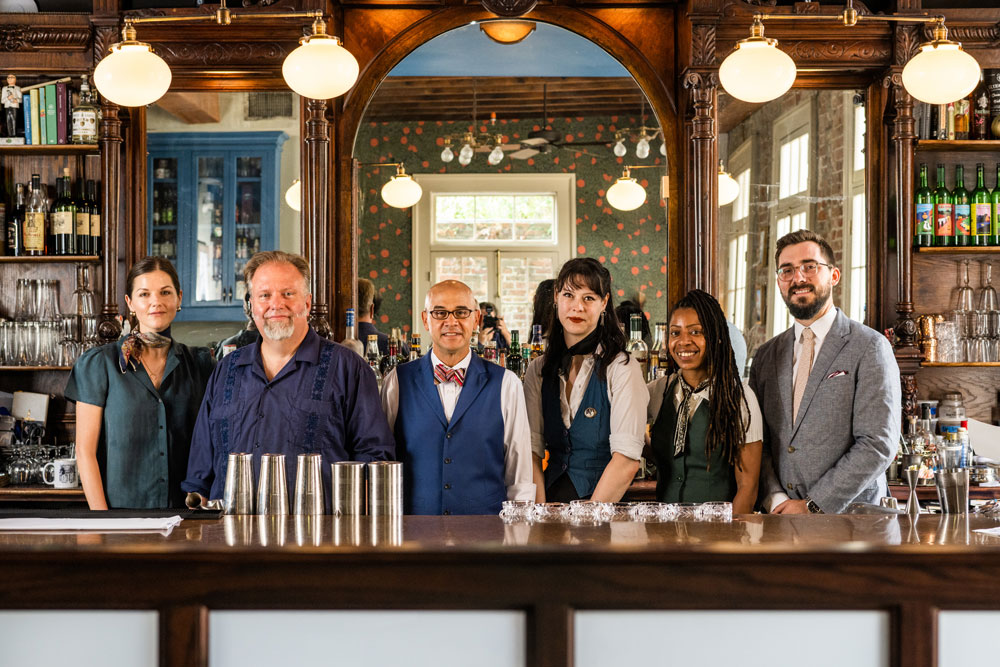 BBM: Your cocktail menu features a lot of cognac. What draws you to using this spirit?
CH: Cognac in cocktails is time and place for me. As a bartender, I landed in New Orleans when we all decided cocktails were going to be a thing again, when the French Quarter became my new digs and Cognac my new guide. Could you say I had a head start on Cognac being my go-to because I started in a place unafraid to pour from the bulbous bottle on the back bar? Perhaps. Either way, Cognac is an elegant and special spirit that was often overlooked when our cocktail revolution began, and it's sad, honestly, because of how versatile the spirit is. Cognac can vary from a heavy mouthfeel to a lighter one, baking spicy to a more floral or nuttiness on the palate as well. You should choose a specific Cognac for specific cocktails just as you should choose certain rum for specific "islandy" drinks.
BBM: Can you walk us through how you typically approach and create a cocktail menu? What kind of factors go into your decisions?
CH: I approach the cocktail menu acknowledging each guest's palate from adventurous to timid, from needing one moment at the bar to multiple; maybe they're having before dinner tipples and then obviously after dinner rounds as well. Luckily for me, they know they can always get classics wherever I am. So I then can and will always have cheeky, fun takes on said classics. I am always considering the menu with firsts for guests: first time they've had this drink, first time they had this classic, and the first time they had a twist on a classic that tasted like that.
With this as the base, I'll have to oscillate each base spirit into what I guess resembles a kaleidoscope of cocktails we'll choose from to make a menu.
BBM: Have the ongoing challenges of the labor shortage, inflation, and supply chain issues affected how you manage your bar? If so, how do you combat these challenges?
CH: Yes, the labor shortage and supply chain issues have affected everyone in the industry for sure. Moving to reservation only in the beginning was the only way we could accommodate a certain number of people as well as dictate the amount. This was mainly due to the labor shortage issue. Supply chain was tricky but we managed. We actually muled in liquor from friends visiting from other states and countries. But honestly, we decided to have fun with other products when those we preferred to work with were out. The labor shortage affected us more, and just like everyone else, it is still affecting us.
BBM: What are some cocktail trends you're seeing?
CH: Cocktail trends? I've been seeing the espresso martini embraced much more than it has ever been before. The savory martini is having a moment and since there are several alcohol-free spirits being bottled, there are more no-proof cocktails listed on menus at cocktail bars. Split basing the old fashioned with 1 oz whiskey and 1 oz alcohol-free whiskey is kind of a cool move.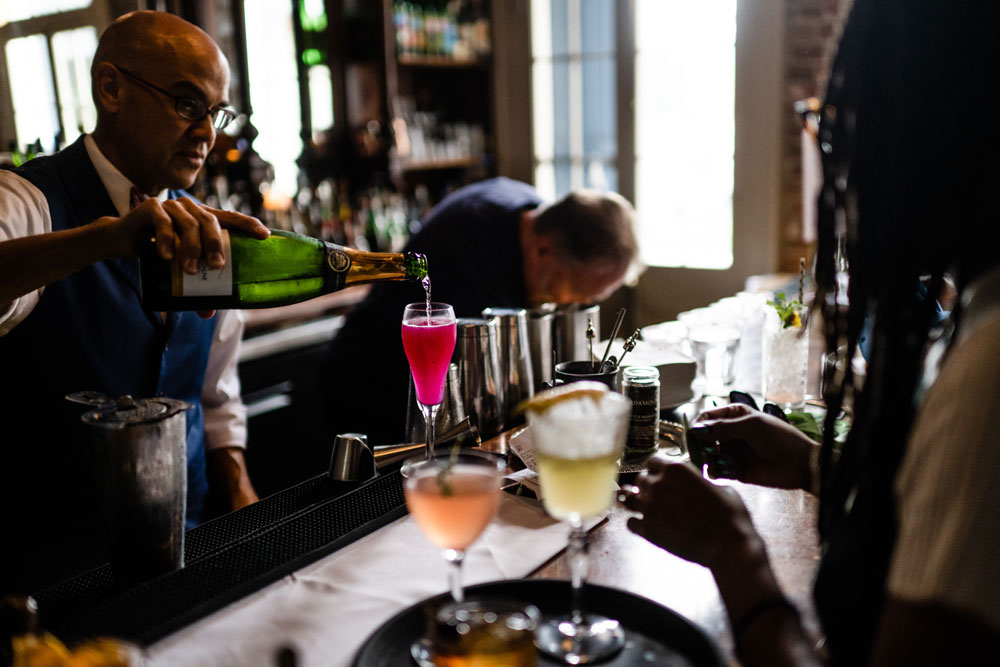 BBM: Do you have any advice for other bartenders?
CH: Hospitality first, creativity and cocktails well after. Homework is never finished so do try and travel to see what your peers and community are doing elsewhere, and then think about how you can bring something back to your bar and bar team, and eventually your guests. Awards aren't everything and are definitely not the reason anyone of us starts working behind a bar…but I will say if you care about your career as a bartender and show up in this industry with a passion for the journey it truly is, and I mean for over two decades, then you, too, will find yourself at the Spirited Awards in a room full of friends just as I did.
BBM: Can you share a favorite cocktail recipe?
CH:
Sherry Dandy
Ingredients:
2 oz Amontillado Sherry (not too dry)
1 oz Cocchi Torino Vermouth
.25 oz Kummel
2 dash orange bitters
Directions:
Stir ingredients with ice until properly chilled and strain into a cocktail glass, zest and garnish with an orange peel.