Bar Business Media recently interviewed Lewis Clyde II, Clyde May's Whiskey brand ambassador.
Since 1946, Clyde May's has been producing whiskey in Alabama. The brand now offers five varieties of whiskey: Alabama Style Whiskey (85 proof); Special Reserve Straight Bourbon (110 proof); Cask Strength (120 proof); Straight Rye (94 proof); and Straight Bourbon (92 proof).
Lewis Clyde II is founder Clyde May's grandson, and he is helping to continue the brand's legacy today.

Read our full Q&A with Clyde, below!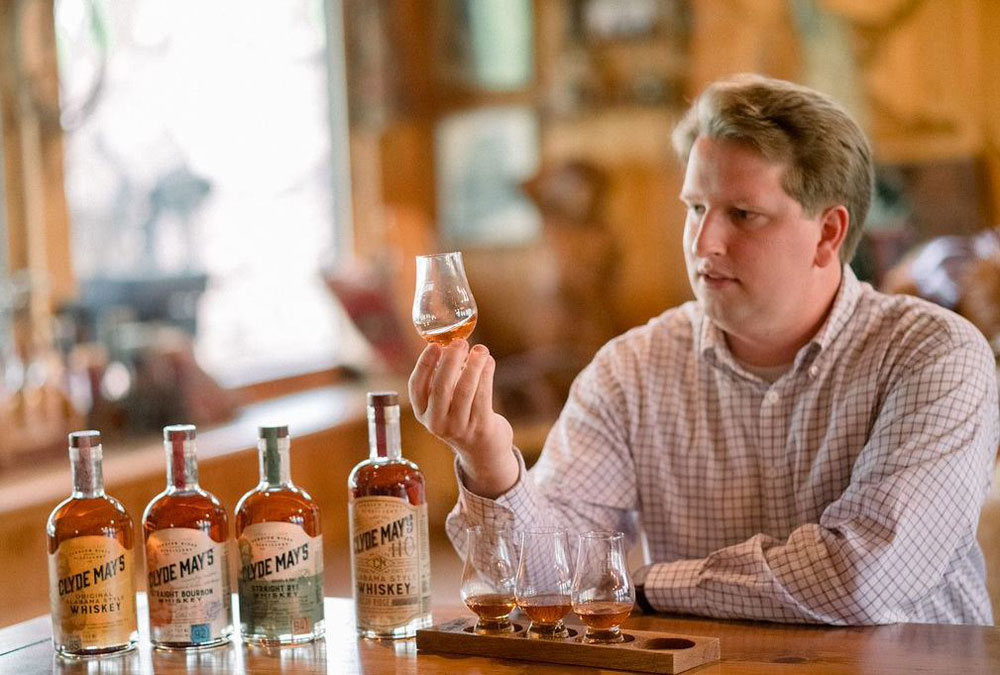 Bar Business Media (BBM): What makes Clyde May's Whiskey different from other whiskies?
Lewis Clyde (LC): While there are hundreds of bourbon and American whiskey brands on store shelves today, I feel my grandfather's whiskey stands out for many reasons. For starters, his unique apple finish (that we refer to as 'Alabama Style') helps create a smooth, easy sipping whiskey. More importantly, we strive to carry on Clyde's legacy by distilling the best whiskey and bourbon possible. Anything less would be unacceptable.
BBM: Today's consumers are looking for authentic brands with a story behind them. What is the importance of Clyde May's story to the brand?
LC: My grandfather's story and legacy are essential to this brand because, simply put, this brand would not exist without him. When Clyde was making whiskey, he was not doing it looking for fame and fortune. He was providing for his family. In doing so, he was determined to be the best at what he did because anything less than the best was like selling a lie. No shortcuts and no excuses. He worked hard to distill the best, and that is the part of his story we want to tell the world about.
BBM: As the grandson of Clyde May, what does it mean for you to be carrying on the legacy of his whiskey as the Brand Ambassador?
LC: Carrying on my grandfather's legacy is my greatest joy and my biggest fear. Sharing his story with thousands of consumers across the globe is something I take great pride in, but it is a responsibility I do not take lightly. I strive to tackle each day with the same work ethic and passion that he had. I have come a long way, but I still have a lot to learn. I am excited to continue to carry on his legacy as an ambassador and, hopefully one day soon, as the master distiller.
BBM: What trends have you seen in the world of whiskey and whiskey cocktails?
LC: The world of whiskey and whiskey cocktails has come a long way just in my five years as brand ambassador. For starters, I continue to see a shift in the whiskey drinking demographic. The demographic is seeing more female and more millennial consumers than ever before. A key contributor to that trend is the growth of mixology. More people are being introduced to whiskey and bourbon by mixologists, who are constantly creating new and exciting cocktails.
BBM: Many of Clyde May's products are high proof. Do you have any recommendations for working with high-proof whiskey in cocktails?
LC: I have found that most mixologists prefer higher proof whiskies in their cocktails. Consumers want to be able to taste the whiskey without it being too overpowering. I would recommend mixing a cocktail that requires no more than three to four ingredients. That allows you taste the ingredients AND the whiskey that is mixed with them.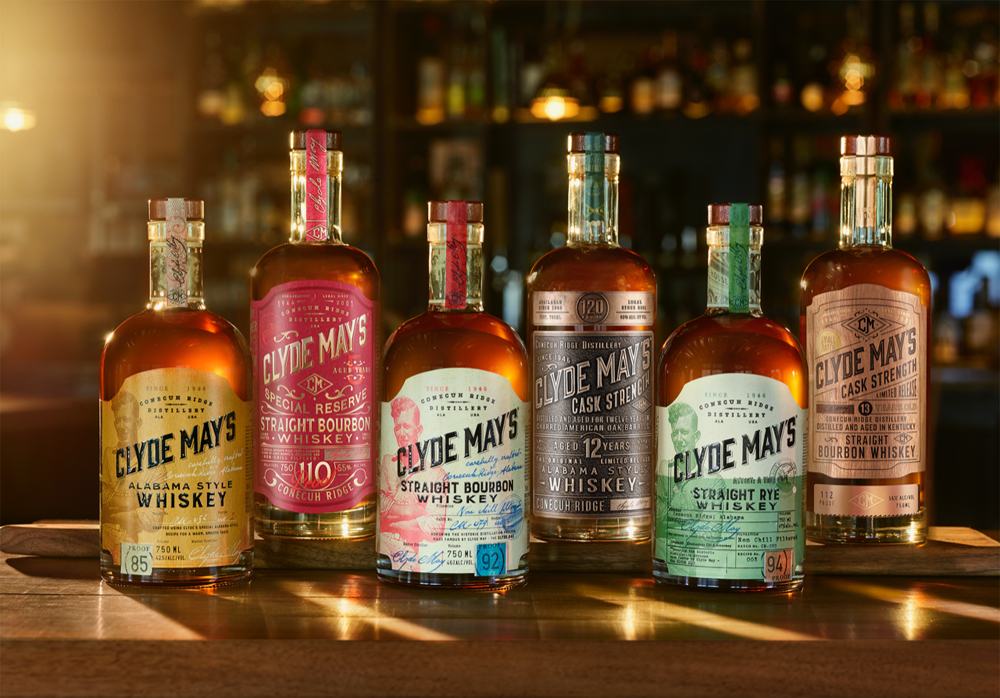 BBM: Can you share some of your favorite Clyde May's recipes?
LC: I, personally, like to drink my whiskey neat or on the rocks. However, I have come across a few cocktails that I thoroughly enjoy. I am not a mixologist, so I believe simplicity is your friend when making cocktails. One of my favorites is what we call, "Clyde's Summer Sipper." It is equal parts Clyde May's Straight Bourbon, orange juice, and pineapple juice. It is very refreshing especially as we approach the hottest parts of the year.