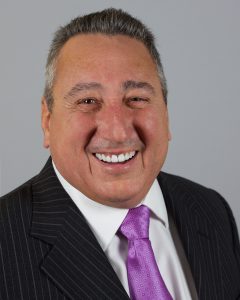 How can bar owners determine what system is right for their type/size of business?
As with any business decision, first and foremost the POS system must be a good fit financially for the owner. POS cost of ownership in today's bar and nightclub market runs the spectrum from $0 to tens-of-thousands of dollars, so step 1 is to have a budget established and do not overpay. POS systems have now been around so many years, there is actually very little that's new these days. Just as we saw in the automobile industry, Chrysler and Mercedes first brought ABS (anti-lock braking system) to the market in the 1970's and for a couple of years they were the only ones to offer the technology. But today, ABS is mandatory equipment found on virtually every car currently being sold. With POS systems today, most of the systems offer many of the same core-features.
So for that reason, a bar owner should take a look at the company behind the POS, their market reach and experience in the industry, and all of the ancillary services provided by the company such as hardware and software support, warranty, payments, and financial subsidies. If a POS company like Harbortouch POS can show you a list of tens of thousands of users, many of those who are in the bar industry, that goes a long way in helping make a confident decision.
What are some features bar owners should look for in a POS system? 
Business Analytics & Powerful Marketing We live in the information age, and to win in business, your POS system should be able to provide you with actionable data. 'How do I change my menu to make it more profitable and appealing to my patrons?'; 'What time of the day am I selling my 'workhorse' products?'; 'Are my staffing levels optimized ?'. Those are the types of questions you need to ask, and your POS needs to help you with the answers.Your POS system should also be able to easily capture your customer contact info – phone, email, etc, and leverage built-in tools to easily design and send template-drive email blasts to your guests to get them excited, engaged, and in the door. And SMS/Text message blasts to your customer base are one of the most effective methods to drive immediate business. Notifications of a special event, music, holiday party and more can be extremely powerful since most people check incoming text messages much more frequently than email. All of these features and more, including Social Media integrations and Reputation Management are available in systems like the Lighthouse Business Management System by Shift4 and Harbortouch POS.
Useability A bar makes money (or most of it at least) by moving drinks into patron's hands, and then collecting the payment for those drinks. If that process isn't fast and easy, all the rest is going to be unimportant. How efficient is it for a bartender to place and order and take that payment. Look at the workflow – if it's not something like: Item, Item, Item, PAY, you need to keep looking. On some systems it may take 6 to 8 touches by the bartender to start a transaction, add a beer, take payment & complete the order. On other systems that same transaction is only 2 touches. You may ask, "So what's the big deal about a couple of extra touches?", and to that I would say – try it a few hundred times on a busy night with the customers stacked up 5 deep across the bar, and it will quickly become clear why an efficient order entry system is a must-have for bar POS.
Payments We all know that bar owners love cash, but the fact is the use of cash to pay restaurant and bar tabs is decreasing year after year and as of this writing in 2018, Forbes magazine and other reliable sources estimate that on average cash makes up less than 15% of payments at F&B operations. Like it or not, the stats are real and it's important that your POS system makes it very easy to handle all of the cashless payment options like EMV/Chip-cards and mobile payments (paying by your phone for example by Apple Pay and Android Pay). A recent report 'The Future of Money' from J. Walter Thompson Intelligence shows that 62% of Millennials, who make up a huge part of the American bar scene, 'hardly ever use cash', and their (millenial's) adoption of mobile payments is growing. So making sure you have a POS system that can handle cashless transactions easily and efficiently is of major importance. With the right POS and payment system processing an electronic payment will be faster than taking cash, counting change, and returning it back to the customer. It also reduces cash shortages from incorrect change. And last but not least, cashless transactions can also reduce the potential for employee theft.
Reporting It's important to have a good set of reports to indicate your product movement and top and bottom sellers, as well as your 'workhorses' – those items that make up the bulk of your revenue and profit. Good information paves the way to good decisions about your business.
What are some pitfalls bar owners can fall into when choosing a POS system?
Paying too much As mentioned earlier, the price has to be right.   Margins are tight enough in the bar business and the POS system has help add to your your bottom line – not drain it. Make sure to include cost for any initial programming, installation, and support, as well as any 3rd party work required such as running cables, or electrical connections, all of which are usually the responsibility of the buyer, not the POS supplier.
Choosing a company that can't adequately support the system Fact is, Bars and Nightclubs are often doing the bulk of their business when the rest of the world is sleeping. Make sure your POS company has 24/7 support, and plenty of it. Find out exact terms for telephone support and hardware replacements. If you can't move drinks because your POS is down, you can't make money.
Choosing a POS that hasn't been time-tested and proven New POS systems appear on the market at a rapid rate, and often much more money is spent on flashy marketing and sales materials than the product itself. Certainly there are some new arrivals that are capable, but with POS companies available to you that have established credibility and stability over time, why take a risk? 
Data breaches, fraud, hacks, etc. have been in the news and on the rise over the past year. How do POS systems help bar owners keep sensitive data protected?
The very best POS systems on the market will offer payment integrations that keep the sensitive cardholder data completely outside of the POS system by using sophisticated payment devices (known as Pin-pads or Payment Terminals) which encrypt the data and transmit it securely to the processor for handling.   Surprisingly there are still tens of thousands of POS systems in establishments throughout the US that are not using this type of technology and they are at high risk of becoming a headline due to some type of breach or data compromise.   When selecting a POS company look for a system offer by a company that knows payments, and understands data security. Over the past few years there has been a convergence of POS and Payments, and the resulting technologies offered by these companies can mean the difference between security and disaster.