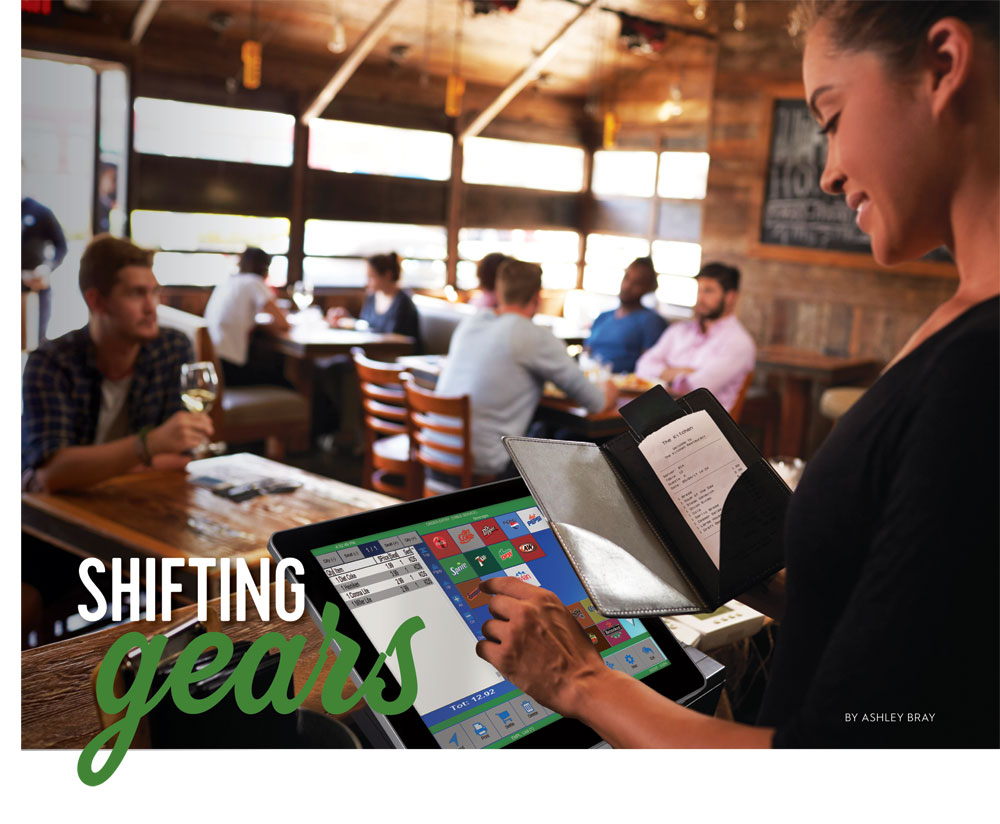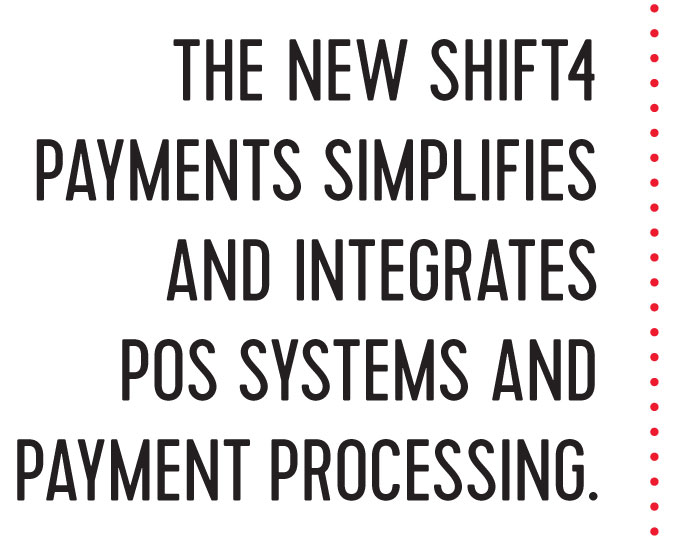 In the hospitality industry, the world of payment processing and POS systems has seen quite a few changes recently. Nowhere has this been more apparent than with Shift4 Payments, which underwent a recent series of acquisitions.
For starters, the company acquired three additional POS companies that will operate alongside Shift4 Payments' own long-standing POS offering, Harbortouch: Future POS, Restaurant Manager, and POSitouch. These acquisitions allow them to serve larger bars and restaurants that operate in a more complex environment. "We have a great appreciation for the food and beverage environment, and we have a great appreciation for the value a sophisticated dealer can bring to the table in terms of servicing and supporting this complex environment," says Jared Isaacman, CEO of Shift4 Payments. "We want to appeal to all segments of the food and beverage vertical—not just the SMB, small end of the scale—and we now cover the entirety of the spectrum because of our acquisitions."
At the start of the year, the company also acquired Shift4 Corporation, provider of the world's largest independent payment gateway and the leader in secure payment processing solutions, serving tens of thousands of clients across North America. The organization, formerly known as Lighthouse Network, was rebranded into Shift4 Payments. Shift4 will now power the payment processing services for Harbortouch, Future POS, Restaurant Manager, and POSitouch.
"It's been a busy year for us," says Shift4 Payments CEO Jared Isaacman. "And the final piece of it was Shift4. We wanted to bring in-house the actual payment processing technology and connectivity into the card brands."
So why is all of this important to bar and restaurant owners? "Because we're substantially enhancing the value proposition," says Isaacman.
By acquiring POS companies and their hardware and software, as well as the payment processing capabilities of Shift4, the organization has simplified and streamlined the payment processing and POS offerings for the bar and restaurant vertical, which traditionally have been fragmented, expensive, and not well integrated.
Now, instead of having to deal with multiple vendors for the POS hardware and software, gateway for PCI-validated encryptions, payment processing system, etc., a bar owner has the option to deal with just one company.
"The acquisitions we've done allowed us to vertically integrate so many components of the POS and payment processing experience. Ultimately, it's to the benefit of the bar or restaurant owner because they're getting a far lower cost solution, they're getting all the things that matter when it comes to security like point-to-point encryption and tokenization, they're getting their payment processing, and they have one phone number, essentially, to call for service and support," says Isaacman. "The value proposition has only been enhanced by assembling all these pieces and having them fit together in a really harmonious way."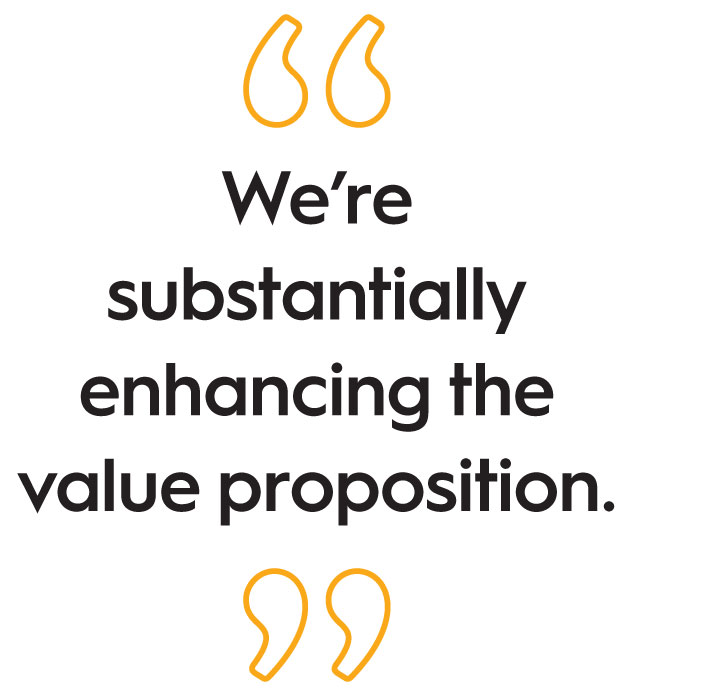 The capabilities and features Shift4 brings to the table have also enhanced that value proposition. When looking for a payment processing company, Isaacman knew he needed a robust, enterprise-grade platform that could handle secure payment processing in the unique hospitality market, which is a very demanding environment characterized by transactions that are constantly being adjusted with the addition of tips, upsold items, drink orders, etc.
"You can't just go and buy any gateway or any technology platform because if they haven't made the investments over the years to optimize for that demanding food/beverage/hospitality environment, you're not going to be able to properly serve that environment," says Isaacman. "Shift4, as a platform, has been optimized for that demanding environment for a long time. Over $70 billion a year in payment volume goes to the Shift4 platform, and it's been that way for thirty years—so it's very tried, true, proven, and reliable."
Shift4 is also one of the few PCI-validated point-to-point encrypted gateways. "There are a number of gateway platforms out there that offer point-to-point encryption, but only a select number are actually PCI validated," says Isaacman. "That makes a huge difference because a merchant who's on a normal point-to-point encrypted gateway does not eliminate a lot of the PCI compliance-related costs and obligations. But on a PCI-validated one it does—it provides a ton of exemptions to the merchant."
This dramatically reduces the responsibility on the bar owner and is especially important in ensuring compliance with the Payment Card Industry Data Security Standard (PCI DSS), which is a set of security standards designed to ensure that all companies that accept, process, store, or transmit credit card information maintain a secure environment.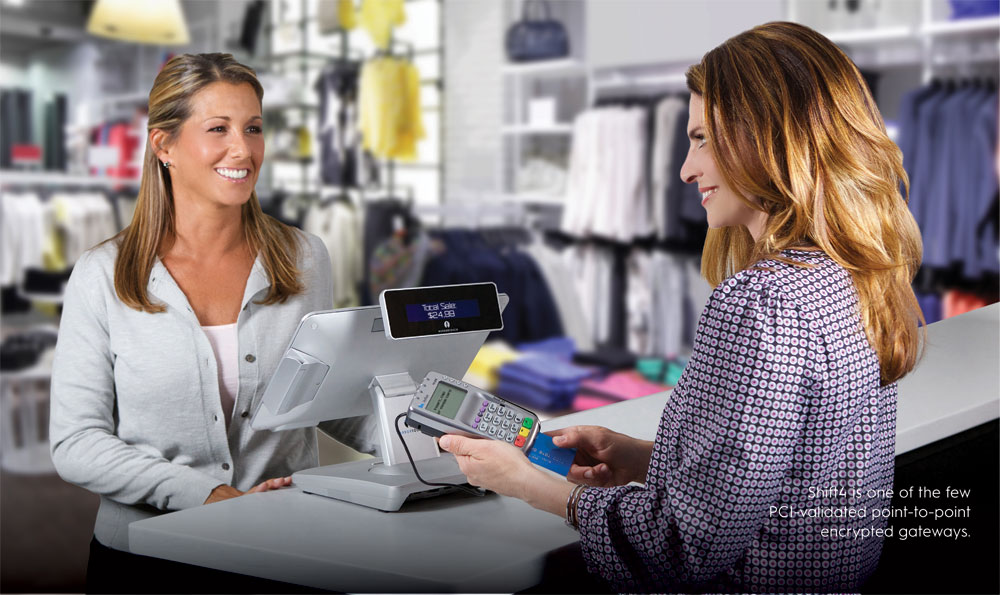 ---
"It should inspire confidence in merchants that as long as everything is configured properly, you are essentially in a near breach-proof environment because you're talking about the highest validated levels of encryption taking place from the time that the transaction is read all the way through the processing life cycles," says Isaacman.
Shift4 also provides the security feature of tokenization.
In fact, Shift4 coined the term "tokenization" in 2005 and outlined the most secure way to protect data at rest, called TrueTokenization®. TrueTokenization means that their tokens are not mathematically derived, predictable, sequential, or have any one-to-one relationship with the credit card number.
"You can do a lot with tokenization so there are a number of features and functionalities, reporting, analytics, business intelligence, social media, and reputation management capabilities—all these things are being built out at the Shift4 level right now, some of which is already available," says Isaacman. "So there is going to be a wealth of functionality that is being made available to all customers—whether its Harbortouch, Future POS, POSitouch, or Restaurant Manager—when they're connected into the gateway."
Any user of the POS brands under Shift4 Payments will have access to Shift4 capabilities. Harbortouch users will all be migrating over to the Shift4 platform at no extra cost. However, Future POS, POSitouch, and Restaurant Manager supported a variety of different payment processors, and those users will have the option to stay with their current processor or to move over to Shift4. Isaacman predicts that many users of those three systems will want to move to take advantage of the Shift4 features as well as the many incentives being offered like free software updates and free EMV readers.
For those moving over to the Shift4 system, there may be many changes happening on the back end, but the user experience doesn't significantly change.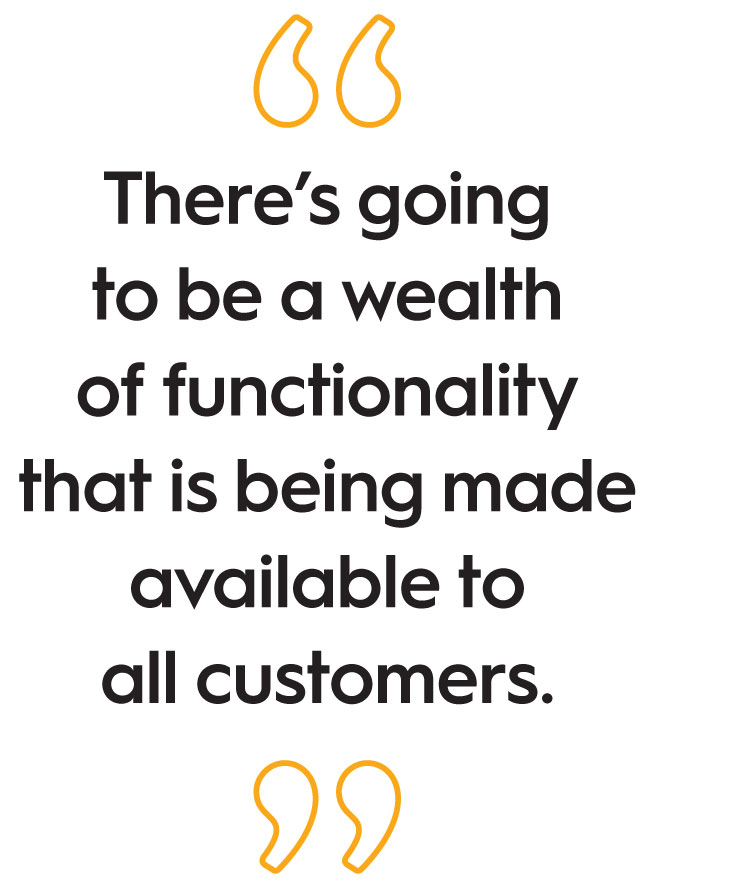 "We're still processing transactions the same way as you would without Shift4 in that you're still swiping a card, you're still inserting a card if it's a chip card or an EMV card— it's just all the magic that happens once
you do it," explains Isaacman. "What
it does do is it opens up a lot of
other options.
"For example, let's say you have a bar or restaurant owner that has three Irish pubs on Main Street, but the fourth one they want to open is going to be in a hotel. In the past, they might not have had the means to use the tokenization or the property management system interface that's necessary to open that business inside a hotel. Now all that functionality is available to them."
And Shift4 Payments isn't stopping with POS systems and payment processing. In a world where bar and restaurant owners now need to communicate with a number of third-party applications like scheduling software, online reservation services like OpenTable, and online ordering portals like Uber Eats, the organization aims to simplify and integrate all of these connections, as well.
"The environment for bar owners and restaurateurs is only getting more complicated," says Isaacman. "So even though on the surface it appears like that complexity is growing and the number of vendors that the restaurateur or bar owner is going to have to manage is increasing, we're putting a considerable amount of effort on trying to simplify that and make our customers' lives easier. There's a lot in store for this year that we're really excited to announce."