By Megan Prevost
If you ask anyone, St. Patrick's Day is one of the best "party" holidays out there. Of course, you've also got the Fourth of July and New Year's Eve, but none really hold a candle to the neon green effervescence of a St. Patty's Day celebration.
So, how can you ensure that your bar's St. Patrick's Day party is one to remember? Follow these steps, and you'll be drawing in a crowd this March!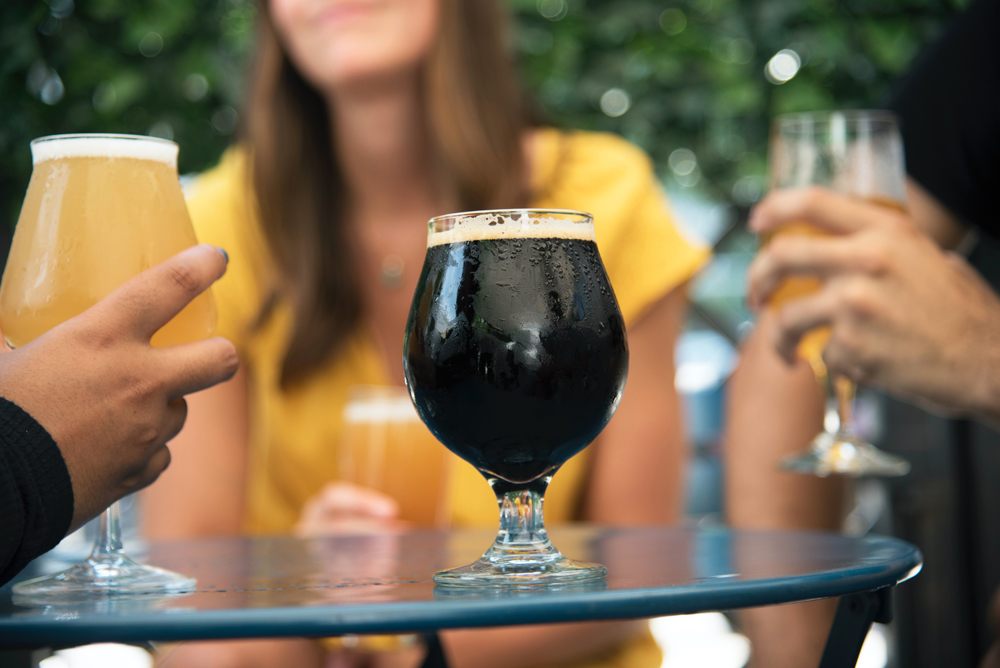 Plan Your Event or Party 
First thing's first, you'll need to decide what kind of event or party is right for your bar. Are you looking to throw an all-out bash or simply showcase some fun St. Patty's Day-inspired specials?
There's no wrong answer here, but it's important to think about your bar and your customer base. Does your space lend well to a party? For example, is there room for dancing and mingling? Do you have a spot for a DJ and/or speakers? Or is your bar more lowkey? Would your customers prefer to dance or sit at the bar and try green beers?
By thinking about this information, you should be able to decide what type of event is not only right for your space but will be enjoyed by your customers.
Lean into the Theme
When you think St. Patrick's Day, you think neon green and sparkles, top hats, and leprechauns. Of course, while this isn't the true spirit of the holiday, it's fun to lean into these themes for the purpose of events and parties. So, after you've planned your party or event, it's time to get to decorating.
To celebrate St. Patrick's Day, you don't have to go big and bright if you don't want to. Decorations can still be effective, even if they're subtle. Hang up a few clovers or set up a pot of gold. The options are endless. No matter what, choose decorations that you think will encapsulate the theme and vibe you're going for while also pleasing your guests.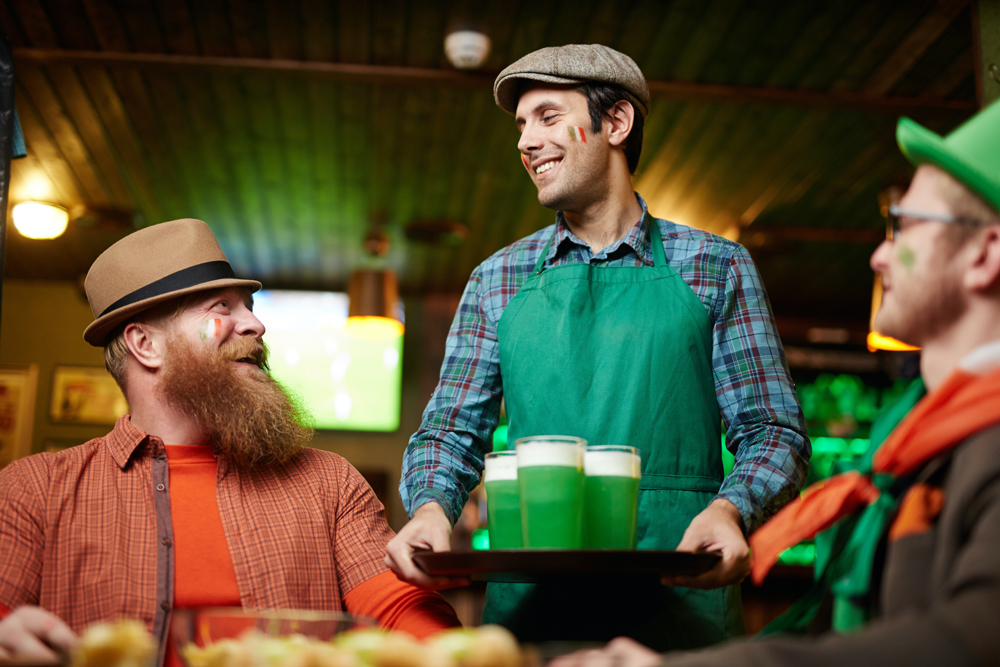 Create a St. Patrick's Day Specials Menu
Everyone loves a good special—even more so if they're discounted! Specials are a great way to get new and old customers in the door and a great way to advertise your event. By creating a specialized menu for the holiday, you can share it on social media, flyers, and more, creating awareness for your event.
Not only that, but specials help to create a consistent theme. With decorations and green food and drink, your party will be complete. Of course, while green foods and beverages are the go-to, you can also elevate your St. Patrick's Day menu, if you'd like. For example, more upscale bars might want to include traditional Irish food and drink as a part of their menu.
Advertise, Advertise, Advertise
Without advertising your event, you won't have any guests, so it's important to create a marketing strategy that will get the word out there.
Social media and print marketing are great ways to do this. By advertising your event on social media platforms like Facebook, Instagram, and Twitter, you'll reach your existing audience. By using print mediums like flyers, table tents, and sandwich boards, you'll catch people walking by or people who visit your bar but don't necessarily follow you on social media.
By combining these two methods, you'll cast the largest net.
Have Fun With It! 
No matter what, your event should be fun for both you, your staff, and your guests! Allow your employees to dress up if they want, and let your personality shine through the decor and menu options. If you're having fun, there's a good chance your guests will too!
So get going. It's time to plan the best St. Patrick's Day party of the decade!
Megan Prevost is a marketing content writer for MustHaveMenus. Her work has appeared in App Institute, FanSided, FSR, Modern Restaurant Management, PMQ, RestoBiz, Small Business Currents, and The Daily Fandom.