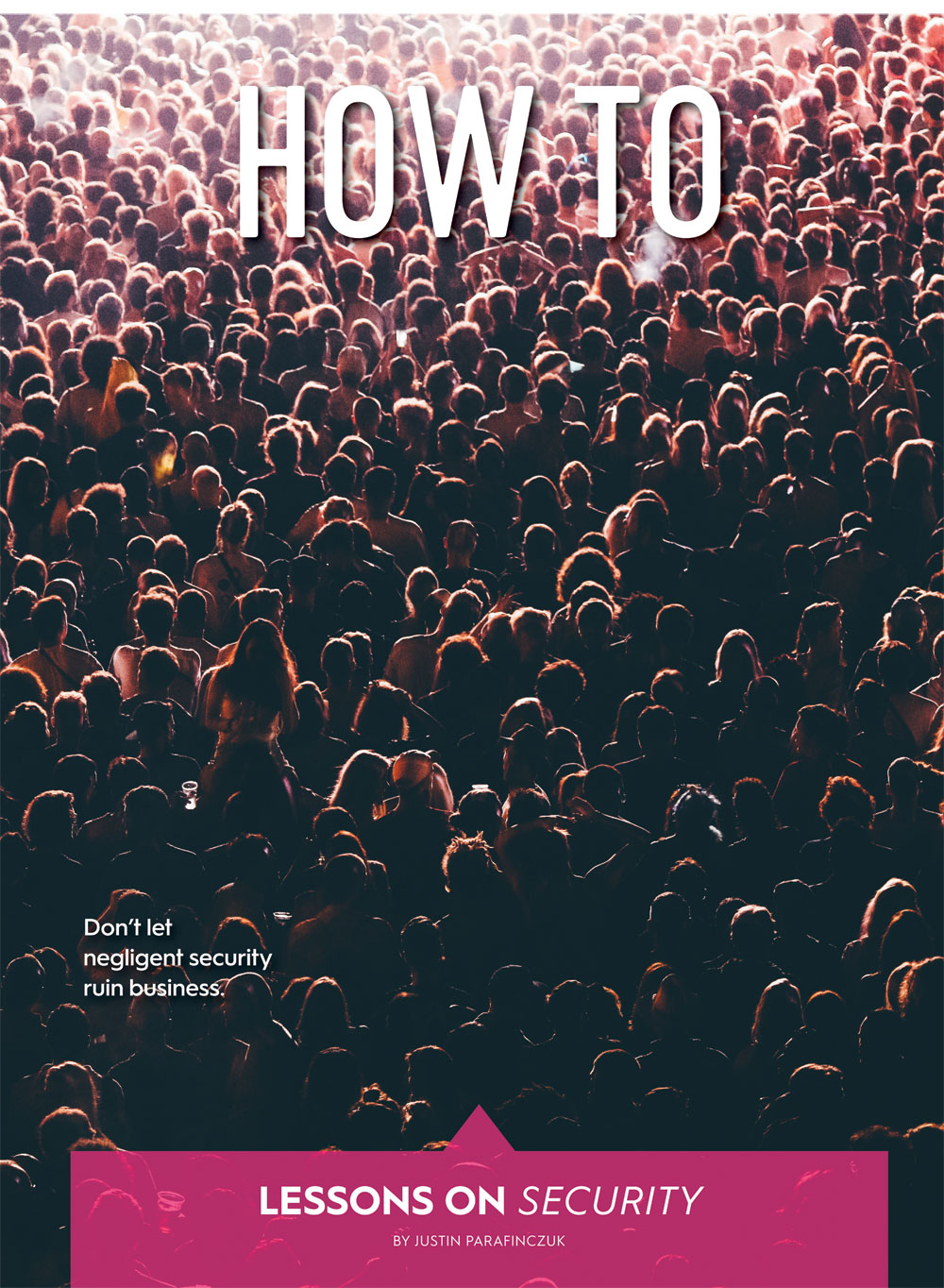 Depending on your bar's location, the summer months can represent the height of your busy season. While greater traffic and more patrons can equal additional profits, it can also mean rowdy crowds and a greater risk of negligent security claims.
There are numerous ramifications stemming from negligent security that can impact your business. Injuries and resulting lawsuits are no fun.
From a safety and personal injury liability perspective, property owners must be proactive to prevent harm and damage. By the very nature of the business, bars may be considered more prone to damage, particularly during heavily trafficked holidays or parties. But there are proactive steps that can be taken to reduce the possibilities  of problems.
Whether during spring break, a holiday weekend, or any vacation season, consider these lessons to help avoid negligent security claims.
Don't let mayhem reign
Problems start when property managers lose control. If you haven't already, install and monitor security cameras with additional lighting property wide. Hire uniformed security during high-activity, high-mischief times and respond immediately to complaints, extreme intoxication, and illegal behavior. Survey all floors, bathrooms, bar counters, and kitchens, and where appropriate, intervene in raucous behavior.
If you have any issues or meet resistance, consider hiring a professional to train your staff to observe and report any questionable activities at your establishment.
Know your guests.
If your property is known as a hotspot for crowds and possibly a criminal element, think about a method to track your customers. For example, you may consider issuing wristbands for those who enter your bar. Explain that wristbands help ensure their safety while on property.
If your bar is in a hotel, consider using guest key cards as a way to track attendance. Make sure to thoroughly check government-issued identification to ensure your guests are of legal drinking age.
Know Your Employees
Most businesses do a criminal background check at a minimum before hiring anyone. There are several cheap websites to obtain background checks, but with inexpensive reports come accuracy problems.
To ensure someone with a criminal background does not obtain employment, consider hiring a professional. It will cost more, but it's worth it in the long run.
Post & Enforce Your Rules
Signs warning about underage drinking, noise curfews, dancing on tables and bar tops, and designated smoking areas should be posted conspicuously around the property. Security and staff must enforce posted rules or report violations.
Also, be certain to know when you reach capacity, and set a cut-off for entry. Crowded bars can be fun—overcrowded bars can be a recipe     for disaster.
Alert The Authorities
Don't expect staff or even security to break up fights or enforce laws. Call the police. Meet with your city officials or the police before the next holiday weekend to create a partnership. This can reduce your own risk, as well as the risk for your patrons.
Document every incident
Whether for internal reporting or litigation defense later, incident reports must be logged immediately regarding injuries, damages, and any event where police or EMTs were called. Keep pathways clear from spills and other debris to avoid these incidents in the first place.
Be especially diligent during party weekends such as St. Patrick's Day, the Fourth of July, or the weekend of the NFL's biggest game. There are many opportunities for trouble but just as many ways to prevent problems and reduce the ramifications.
Video Surveillance
Cameras deter crime and are great for piecing together how events unfolded inside and outside of your bar. The technology is easy to use, quickly accessible, and relatively cheap.
Once you install your cameras, you need to make sure someone is monitoring video. Unattended bags, suspicious behavior, or even cars parked overnight should be of concern. Areas with restricted access need to be monitored just as closely as public places for your patrons.
Keep Areas Clean
 We see it all the time. Slips and falls—even on the smallest amount of liquid or debris—can lead to a lawsuit. Make sure to clean floors as soon as a spill or breakage occurs, and post caution signs to warn of any dangers. Address any uneven surfaces, construction in progress, and any exposed electrical wires, which of course, should be taken care of immediately. Colder climate bars should address any hanging icicles or iced sidewalks.
On-site Security
Oftentimes, it's not enough to have cameras, bright lighting situated around the property, or signage warning of potential dangers. Consider bringing in a security expert to examine your property and suggest how you can improve your safety practices. While they don't prevent crime, security companies and off-duty police are a crime deterrent.
During peak season and on big party days, consider hiring a guard for each foyer or entrance versus having one guard do rounds. You'll want multiple guards to provide backup and to patrol public areas, indoor and outdoor areas, and those areas dedicated to employees. In high-crime areas, armed police is the best practice.
Alcohol
Of course your business is all about alcohol sales, but some venues have found it reasonable to have some policies in effect regarding drinking by customers in your bar. You should monitor excessive service of alcohol to patrons at a bar—it's no secret that this generally leads to bad things, mainly fights.
Highly intoxicated individuals leave ready for an altercation in the parking lot, which is still considered your property and thus your responsibility.
Have A Plan
In the unfortunate event that something negative does occur, all of your employees from the site manager to waitresses should know what to do. How can you put out a warning during mass chaos? Where should people huddle for safety?
Find a plan that works best for your bar and then practice it. Train the staff and hold periodic drills with a variety of situations—from a brawl to a fire to a robbery.
Is your bar a frequent meet-up location? Today's technology has changed the dating scene and how things once unfolded. Many bars now have special signs giving patrons a way out of a bad date by ordering special cocktails that are a code word for danger. Consider implementing a similar practice at your next staff meeting so your guests feel your establishment is safe.
Remember, your best deterrent against chaos today and damage claims or lawsuits tomorrow is how prepared you are to avoid an accident or incident in the first place.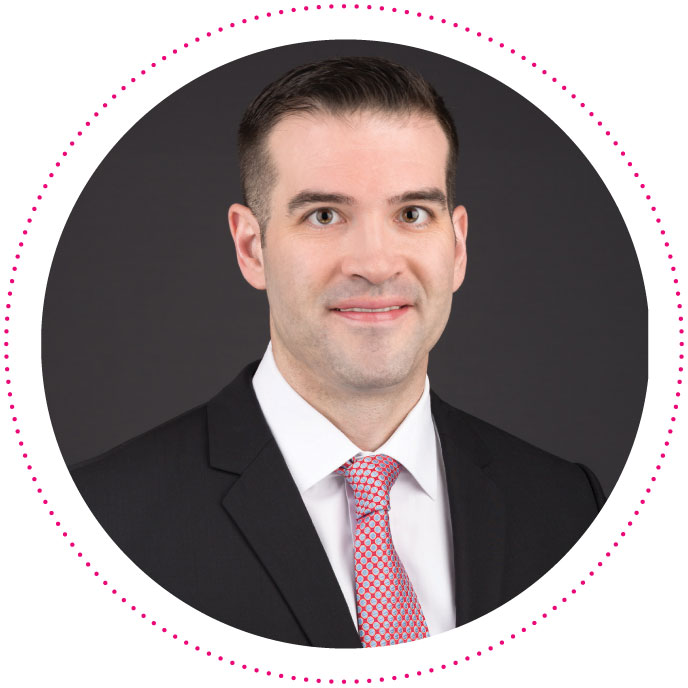 No one is surprised to see an uptick in drinking and rowdy behavior during St. Patrick's Day weekend or spring break, but there are plenty of other days where the opportunity for mischief can lead to serious damage and consequences.
Prepare now in order to avoid legal action later.
Justin R. Parafinczuk, Esq. is a Board Certified Civil Trial Attorney and shareholder with the law firm Koch Parafinczuk Wolf Susen, P.A. He can be contacted at [email protected].