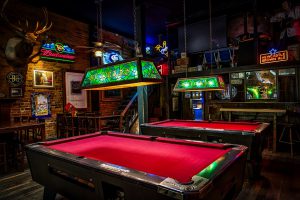 Slot machines and other digital entertainment remain a relevant source of revenue to bars through direct profit and by creating an atmosphere that makes people want to stay longer. Competition for attention has never been higher, so you need to offer entertainment that is fresh and new. Here are tips for maximizing profit.
1. Know what you want. Determine your goals. If you're looking for pure profit, the classic amusement with prize (AWP) slot machine is the way to invest. They provide the highest revenue to bars of all digital gaming machines. If you want to create more of an atmosphere and encourage people to bring their friends and spend time in your bar, skill with prize machines (SWPs) encourage group play and keep your customers in your bar, buying more drinks. Millennials are prioritizing experiences over many other factors when it comes to a night out. Group experiences enhanced by digital gaming machines can help attract this valuable demographic.
2. Prominent placement. For security purposes, it makes sense to keep your machines within sight of the bar, staff, and security system. But most quiz machines and SWPs encourage group play, so make sure to position them in isolation to give your players plenty of space to gather around. AWPs with low stakes are best positioned near the bar for easier access to change. Also have a place for players to put their drink. Overall, position your machines where clients can find them and make it easy for them to spend money.
3. Make it easy to play. Make your machines as accessible as possible. Note acceptors and ways to accept as many denominations as possible help reduce the barrier to entry to play.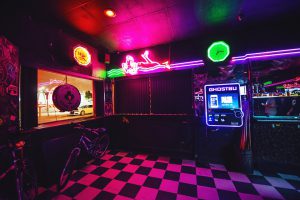 4. Promote your entertainment. Market your multiplayer entertainments, such as SWPs, pool tables, and dartboards. This may sound basic, but you'd be surprised how many people don't advertise this to clients who are looking for a bar with a little more social activity.
By Adam Jenkins is Director of TVC Leisure, specialist suppliers of fruit machine hire, digital gaming machine hire and amusement machine hire services for pubs and clubs in the South East of England.