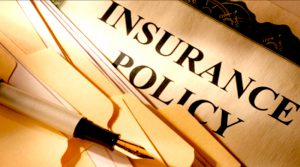 A patron leaves your bar and crashes her car on the way home. An employee trips and falls, breaking his arm. Two sports fans get into a fight while watching the championship game. If one of these situations occurs at your establishment, you may be liable.
In today's litigious society, it's critical for bar owners to protect themselves. "When a business opens, it invites the public to enter the premises," says Michael Maher, Marketing Manager at EverGuard Insurance Services in Seattle, Washington. "With that invitation, the business assumes responsibility to provide a reasonable and acceptable safe premises."
David DeLorenzo, CEO of Ambassador Group Insurance in Phoenix, Arizona, says, "Bars need insurance due to the amount of exposure that's out there, as far as different liabilities when it comes to food, liquor, the employees, property."
Lawsuits may occur due to any of these factors. DeLorenzo mentions a stark example, "We just had a case where a bar had a $7.1 million judgment against them for supposedly overserving a person who, later on, left their house after arriving home from the bar and rear-ended somebody."
Maher says an uninsured bar owner "not only jeopardizes his business asset, he may find his personal assets at risk."
However, with proper insurance, the savvy bar owner can pay for legal defense, medical expenses, and other costs in the event of a lawsuit.
Maher lists the essentials, "A commercial insurance policy [should include] $1 million/$2 million aggregate general liability, $1 million liquor liability (if alcohol is served), and property. Workers' compensation where it is mandated by regulation is required."
General liability insurance offers basic protection in case of lawsuits over accidents, injuries, or similar incidents that occur on your property.
Many states have laws holding alcohol vendors liable for damage or injury caused by intoxicated customers, so liquor liability is necessary. "Liquor liability covers if somebody is overserved," says DeLorenzo. "They get in a car and end up crashing and hurting themselves and others."
Property insurance protects against property loss. "You want to make sure you cover your business income," says DeLorenzo. "Let's say you have a fire. It shuts down your business for an extended period of time, but you still need money to pay ordinary expenses, like rent.
"[Property insurance] would pay those expenses until you get rebuilt or reopened somewhere else. Your content, your DJ equipment, your lighting, your bar inventory—
you want to make sure you have enough coverage that if you had a complete loss, you would get that money reimbursed."
When looking at insurance, it's important to note policy limits and exclusions. Property insurance often doesn't cover specific events such as earthquakes or floods. If you want to insure for either of those events, you may have to add a rider to your policy.
Liquor liability policies are similar, and many policies have a "sublimit"—a limit lower than the overall limit—for specific types of claims, such as assault and battery. "If you have one million in liquor liability, you might only have one hundred thousand in assault and battery," says DeLorenzo.
For this reason, separate assault and battery insurance can be advantageous. "The single most overlooked liability coverage in restaurants, bars, and taverns is assault and battery," says Maher.
Assault and battery insurance is for coverage in situations such as two patrons fighting, or if a bar's security staff throws someone out and injury results.
When it comes to your employees, says Tim Davis, Sales Manager at Workers' Compensation Shop in Columbia, Missouri, "workers' compensation is required by law in almost every state."
Workers' comp covers expenses if an employee gets injured on the job, including the employee's medical expenses and some lost wages. "A workers' compensation policy is considered the exclusive remedy for workplace injuries, which means an injured employee can't sue your bar for additional money when they are covered within the workers' compensation system," explains Davis.
Workers' Compensation Shop generally recommends a policy that carries one million dollar limits. "One of the best aspects of workers' compensation policies is the coverage limits only apply to a small piece of the coverage called employer's liability," says Davis. "An injured employee will be fully covered for all of their medical expenses and a portion of any lost wages, regardless of the limits you choose."
Although it's possible to purchase workers' comp as part of a complete package from a single carrier, Davis suggests looking into a separate carrier for workers' comp coverage. "Many carriers that offer only workers' compensation policies (known as monoline carriers) will offer better pricing because work comp is their sole area of expertise," he says.
Beyond basic workers' comp, DeLorenzo notes that employment practices liability can provide extra protection. "Employment practices is a coverage not necessarily sought out or bought by a lot of bars, but it's becoming more prominent," he says. "It covers [lawsuits over] discrimination, sexual harassment, unjust firing, wages, and tips."
Additionally, hired and non-owned auto coverage is something to consider as it protects bars when employees get into car accidents on the job.
DeLorenzo also recommends umbrella coverage, an overarching form of insurance that covers costs beyond those written into your general or specific liability policies.
"Say you have a verdict that goes over your one million dollar [general liability] limit—they want one and a half million," says DeLorenzo. "Where do you think the half million's going to come from? It will come from the bar unless they have an umbrella."
Getting the right coverage may seem complicated, but insurance agents can help. They keep track of state regulations and recommend appropriate policies.
DeLorenzo suggests going to your local bar or restaurant association for recommendations on insurance agents.
If you choose to go with an independent broker, Maher advises finding one who specializes in restaurants, bars, and taverns. "The coverages are complicated, and a professional will ensure the owner has the best policy and carrier for their specific business operation."
Since complete coverage may cost upwards of several thousand dollars, insurance agents can help bar owners arrange a financing plan. According to DeLorenzo, it's common for the bar to pay 25% of the yearly premium upfront, followed by nine or ten payments.
And remember that staff training goes a long way. "[Do] security training, get employees trained within the local laws and how to serve (including how not to overserve) and how to check ID's," says DeLorenzo. "If you have a staff that buys into doing the right thing all the time, you'll prevent the issues that cause insurance claims. Then you'll keep a clean record, which will get you the best rate."
By Emily Eckart
Photo: Shutterstock.com