Vinexpo New York has announced dates for its 2021 return to Jacob K. Javits Center. The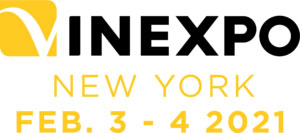 move is a vote of confidence in the resilience of the wine and spirits industry and the show's dates, February 3-4, will make it the first opportunity for the global market to gather as a community in the wake of the COVID-19 pandemic.
Jointly organized with Diversified Communications, Vinexpo New York is the leading international exhibition in North America open exclusively to the wine and spirits trade. It features two full days of educational programming and networking opportunities. The exhibition hall is strategically organized to foster business relationships between both domestic and international producers and American importers, distributors, retailers, brokers, e-commerce representatives, on-trade buyers and sommeliers. Attendee and trade registration will open online in mid-September.
The 2021 show will feature all of the signature offerings of the 2020 show. These include a robust schedule of conferences and master classes; a Key Buyer Program offering VIP perks to high-volume wine and spirits buyers; a complimentary business matchmaking service; The Buzz, a dedicated space for knowledge exchange, networking and group discussion; and the WOW! Pavilion showcasing organic wines. US-based importers will also be exhibiting their portfolio of brands. Program details will be announced as they develop.
New webinar series
"The New Normal: Beverage Alcohol in a COVID Environment," June 3
Vinexpo New York has introduced a webinar series to provide a forum for industry discussion well before it convenes next February. Moderated by Diversified Communications' event director, Beckie Kier, the series launched on May 5 with The Evolving Landscape of the Wine and Spirits Industry.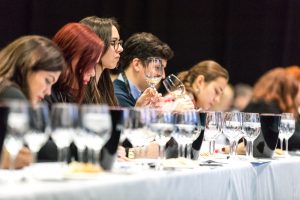 A second, planned for June 3, will explore The New Normal: Beverage Alcohol in a COVID Environment, and will feature Brandy Rand, chief operating officer, Americas, of the IWSR and a Vinexpo New York Advisory Board member. It will air live at 11:00-11:45 a.m. EDT and registration is available here. As the webinar program continues to develop, future events will be announced at https://www.vinexponewyork.com/webinars/.
"As the international wine and spirits industry, like so many others, navigates the unprecedented upheaval of the COVID-19 pandemic, Vinexpo and Diversified are unwavering in our shared commitment to provide a global platform to address the community's needs, both through our new digital offerings and the return of our in-person event," said Kier.
Added Vinexpo CEO Rodolphe Lameyse, "The extraordinary challenges posed by COVID-19 are impacting every aspect of our industry. Vinexpo New York 2021 will provide a vital platform for producers, importers, distributors, buyers and more to share their experiences and learnings and to hear from international experts as we all continue to adapt and innovate our way through the crisis."