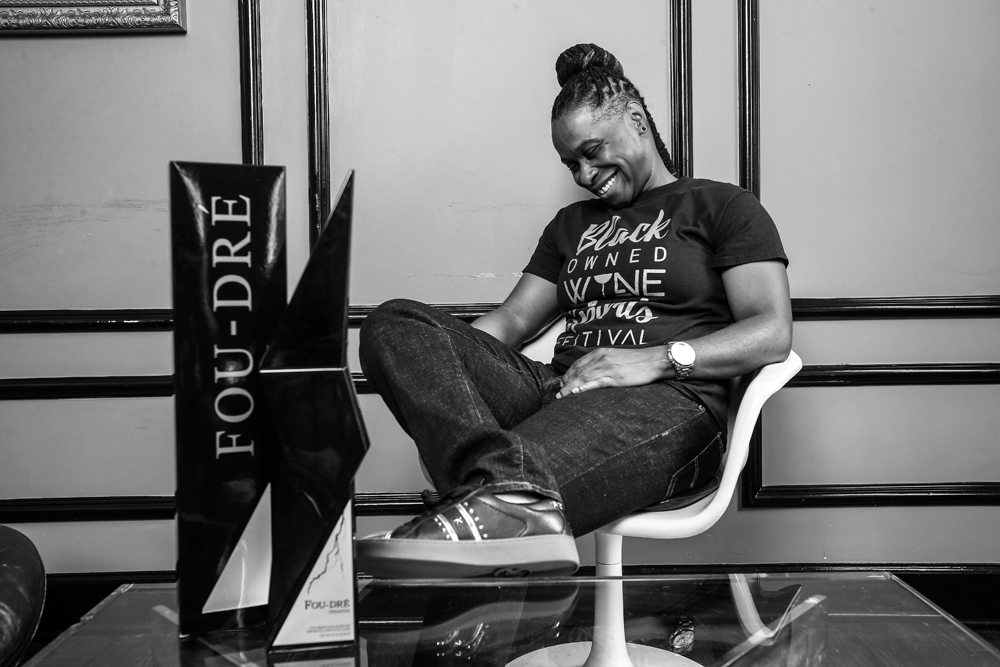 The 4th annual Black Owned Wine & Spirits Festival will take place in Washington, DC on September 28, 2019 at Dock 5 at Union Market, over 12,000 square feet of outdoor and indoor industrial event space located in DC's warehouse district; Ivy City. The historically sold-out event features a full day of tasting, music, sampling, and mingling with other festival-goers, a plethora of minority-owned wine, spirits, beers, beverage mixers, food and other artisan goods makers and business owners.
This year's "Harlem Nights" event theme embodies the sentiment of a time when America was at a turning point when it came to the integration of Black culture and, mistakenly viewed as unrelated, the spirits industry and prohibition. However, producing spirits, wine and beer is historically a part of the African American experience and culture and this year's festival will celebrate that history along with the style and elegance of Black institutions like the Cotton Club and cultural movements like the Harlem Renaissance.
This year's host WPGC's Guy Lambert will join over 50 vendors who participate in the day-long, luxury-market style festival. This year's features include an outdoor cigar lounge, and classic car show by Unity Thunder Car Club, a "Cotton Club" style VIP lounge featuring Chef Henry Dudley from District Soul Food as the private VIP chef, multiple chef demonstrations and tastings, and the festival is happy to welcome back "Rap Snacks," as a sponsor and festival supporter.
In addition to unlimited wine, spirits and beer tastings from up and coming brands such as Honey Bee Sparkling Lemonade and Syrups, Look Vodka and Sip & Share Winery or from established brands such as FOU-DRE Vodka, Flo Wine or the many vineyards of the Boisset Collection, guests will also enjoy culinary selections from nationally recognized chefs, live entertainment from DC's popular Black Alley Band, plus chances to win tons of prizes via the BOWSF mobile app. The app will increase engagement between festival participants and attendees and allow attendees to share experiences and connect with one another. Also, via the BOWSF app, attendees can vote in the 2019 Black Owned Wine and Spirits Awards.
To highlight the opportunities and knowledge share, FOU-DRÉ Vodka, presenting sponsor, is hosting a series of pre-festival events. These events will feature local industry experts and influencers and provide a round-table experience to network, learn and connect with others in the spirits, wine, beer, bar/restaurant, events, and entertainment industries.
"The goal is to ignite a movement towards widespread support on minority-owned brands," says festival founder, and owner of FOU-DRE Vodka, Chanel Turner. The festival gives makers and owners an opportunity to educate consumers and industry influencers about their products. Likewise, consumers can shop a multitude of minority owned brands outside of the beverage industry or stock their bars with unique minority owned wine, beer and spirits, a coveted opportunity which leads to most vendors selling out. The global distilled spirits industry is projected to reach $38.08 billion by 2026, the festival aims to provide educational and business opportunities that propel the growth of the minority stake in this multibillion-dollar industry. Additionally, consumers can interface with and shop minority owned businesses in food, beverage, retail and professional services and participating entrepreneurs can experience substantial customer and network expansion.
Tickets for the festival are currently available as well as sponsor and vendor applications. The 2019 festival is slated to be the largest yet.