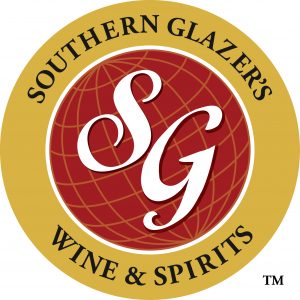 Southern Glazer's Wine & Spirits (Southern Glazer's)—the world's preeminent distributor of beverage alcohol—announced it will host its first-ever "Beyond the Bottle" virtual roundtable with the Mixologists of Southern Glazer's on June 21, 2021, from 2 – 3 p.m. EST. "SGWS Academy of Spirits and Fine Service Presents: Beyond the Bottle Workshop," which is available to the public, is a regional roundtable discussion in which Southern Glazer's Mixologists will discuss the past, present, and future of the beverage scenes in the unique areas of the country that they cover.
The following Southern Glazer's cocktail masters will delve into regional trends (everything from cocktails that are unique to their market, to training tips and more), exciting new local producers, and what reopening looks like: Justin Elliott (Texas); Daniel De Oliveira (Illinois); Joe Daily (Kentucky); Armando Rosario (Florida); Zane Harris (New York); Andrew Deneef (Arizona); Allen Katz (New York); Livio Laura (Nevada); and Carla Rivera (Florida).
Southern Glazer's Master Mixologists are responsible for educating bartenders, beverage buyers, and corporate clients about the latest trends in cocktail culture. Michelin star chefs, national restaurant chains, international hotels, and top spirits brands rely on Southern Glazer's expert Mixologists to help them develop world-class beverage programs that raise the bar for today's demanding consumers. Southern Glazer's Mixologists hold multiple certifications from accredited organizations, such as the U.S. Bartenders Guild, BarSmarts, Wine & Spirit Education Trust, Society of Wine Educators, and Cicerone Certification Program, to name a few.
Southern Glazer's Vice President of Sales and Marketing, Mark Chaplin will kick off Beyond the Bottle Workshop, and Bridget Albert, Southern Glazer's Senior National Director of Beam Suntory Education and the Author of Market Fresh Mixology, will serve as the moderator.
Register for the virtual roundtable today!