RumChata wants you to be the MVP of the next party when you hand off the new RumChata Football Bottle.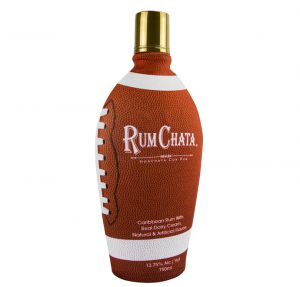 Long a football season favorite at tailgates and game-watching parties, RumChata now comes with a RumChata Football Sleeve that turns the RumChata bottle into a football party centerpiece.
"Our unique bottle has no comparison, except for maybe that other oblong icon, the football," said Charlie Maas, RumChata Chief Marketing Officer. "Now we're giving RumChata fans something special to add to their football season traditions by wrapping the bottle in a reusable sleeve so it looks just like a pig skin. But please don't start throwing the bottle around, that could get dangerous."
RumChata is the perfect tailgating libation no matter what team you support. Its versatility allows you to it enjoy straight as a refreshing chilled shot on a hot game day or mixed with your favorite whiskey, coffee or hot chocolate for those icy kick-offs.
The RumChata Football Bottle is currently available in select markets. The sleeve will be available nationwide in time for kickoff in the fall of 2019.
Suggested retail for the 750ml RumChata Football Bottle is $19.99