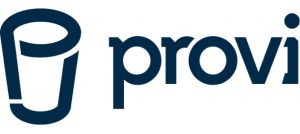 Provi, the eCommerce marketplace helping bars and restaurants order alcohol more efficiently, announced today a $3.5 million round of funding led by Hyde Park Angels, Hyde Park Venture Partners, Ludlow Ventures, Sandalphon Capital, and others. Total investment now stands at $5 million, which positions Provi to accelerate new market expansions and to continue innovating its product offering to serve every tier of the alcohol distribution model.
Traditionally, bars and restaurants have been faced with a time-consuming and frustrating alcohol-beverage ordering process, which typically has involved multiple texts, phone calls, and emails. By creating a straightforward ordering experience that allows customers to consolidate all their orders, Provi has simplified this process. Using Provi eliminates the need to place orders individually from each wholesaler or self-distributed brand and facilitates buyers' ability to discover new products. Provi's platform also streamlines the order-receiving process for distributors by using automated push-to-warehouse order fulfillment, which removes time-intensive data entry from the process and allows distributors to communicate more effectively and build stronger relationships with accounts.
"This investment is more than just a validation of our technology and process, it's a major endorsement of the long hours and significant effort our team has put in." commented Provi founder and CEO Taylor Katzman. He added, "We are excited to continue expanding with our amazing partners and develop new relationships within the ecosystem to streamline the ordering process for distributors and buyers."
"Provi has been a huge win for us. The platform streamlines the entire ordering process by allowing our managers to send all orders to all reps with the click of a button," stated Provi user Tim Ryll, Beverage Director at Four Corners Tavern Group. "It has drastically increased efficiencies, and more importantly, gives us time back for other tasks. We are huge believers in Provi and the solutions they are providing for age old inefficiencies."
Over the past six months, Provi has increased its user base by 500% and partnered with large distributors, including, Lakeshore Beverage, and Eagle Rock Distributing Company, which has aided its growth into new markets including Colorado, Illinois, and Georgia. The company has also captured the attention of industry veterans, including AB InBev's former VP of eCommerce, Nathan Mansperger, who recently joined the Provi team as the VP of Sales.