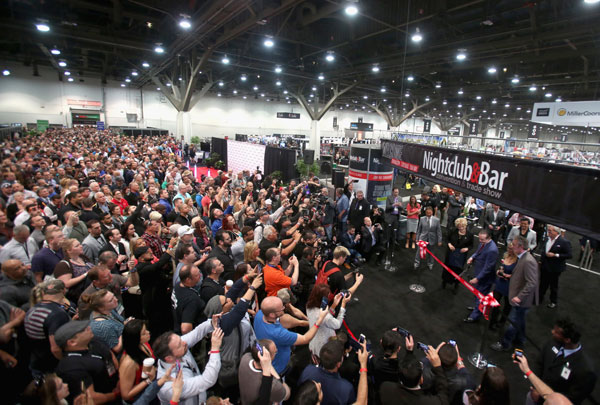 Today, following recent reports from the World Health Organization (WHO) and the Centers for Disease Control and Prevention (CDC), Nightclub & Bar Show announced we are forced to postpone the 2020 Nightclub & Bar Conference & Exhibition running March 30-April 1, 2020, and we have rescheduled to June 22-24, 2020 at the Las Vegas Convention Center.
"We recognize all the hard work that so many have put into preparing for their exhibit booths, speaker presentations and entertainment programs that accompany every Nightclub & Bar Show event," said Paul Miller, CEO of Nightclub & Bar Show parent company, Questex. "This will be the first time in 35 years the event has been forced to postpone. The health and wellness of the bar and restaurant community, and the community at large, makes postponement unavoidable."
Nightclub & Bar Show exhibitors and attendees will be contacted as soon as possible with information regarding the rescheduled dates. Please contact Tim McLucas, [email protected] for immediate booth concerns. Any further updates regarding Nightclub & Bar Show will be published on ncbshow.com.
All attendee registration passes are valid for the new dates, June 22-24, and will automatically be transferred over to the new dates.
Please see the Nightclub & Bar Show Postponement FAQ page for more information.
Nightclub & Bar Show is the nation's most influential gathering of bar and restaurant owners and operators. The event offers exclusive access to leading suppliers launching new and exciting products, endless networking opportunities and the latest industry topics and trends through an array of expert speakers, educational workshops, offsite events, tours of top Las Vegas venues and amazing nightlife events.