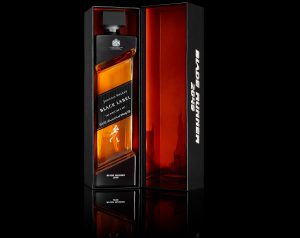 Thirty-five years after appearing in cult sci-fi classic Blade Runner, Johnnie Walker Black Label returns to the big screen in Denis Villeneuve's highly anticipated sequel Blade Runner 2049 (in theaters October 6th).
In celebration, Johnnie Walker is releasing Johnnie Walker Black Label The Director's Cut, a unique new limited-edition whisky created by Master Blender Jim Beveridge in collaboration with visionary filmmaker Denis Villeneuve. In creating the futuristic expression, Jim joined Denis and spent time exploring the characteristic building blocks of flavor behind classic Johnnie Walker blends, with the result showcasing Johnnie Walker's unwavering commitment to creating legendary whisky.
View the video to learn more about the inspiration behind the bottle from Director Denis Villeneuve.