As the foodservice industry continues its revival and advancement, the National Restaurant Association Show announced that it has already surpassed the 1,000 exhibiting companies milestone for the 2022 event. Known as the leading restaurant and hospitality industry's trade show, the National Restaurant Association Show brings together more buyers, suppliers, and manufacturers than any other industry event. For the first time since 2019, the 2022 Show will be held May 21-24, 2022, at McCormick Place in Chicago.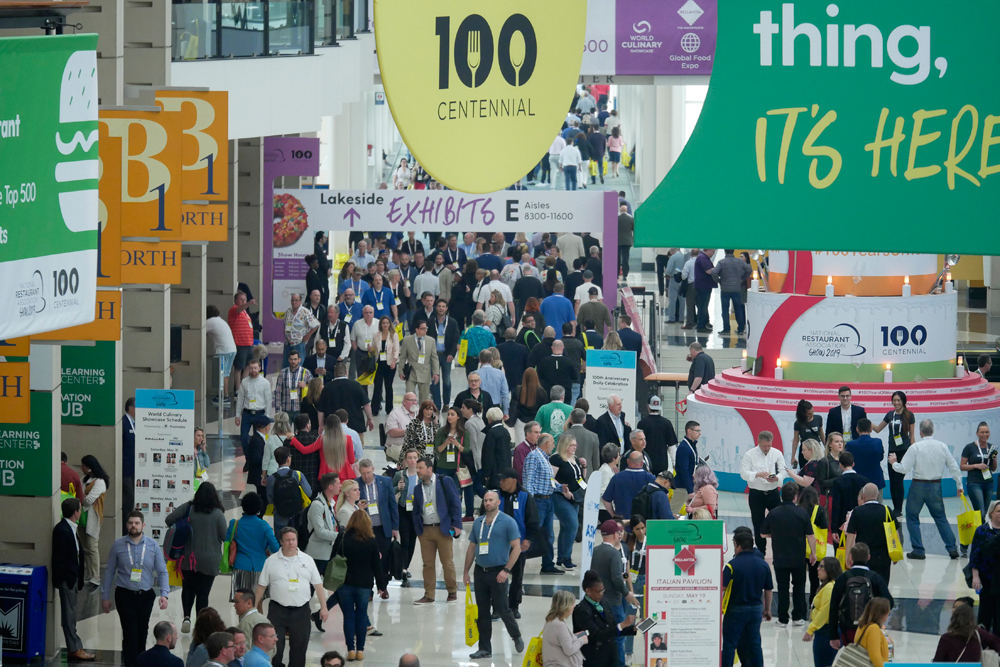 "For 2022, we are seeing a lot of momentum with both new exhibitors and returning exhibitors we are excited to welcome back," said Tom Cindric, President of Winsight Exhibitions. "We are seeing new solutions across all of our product categories and are excited to feature new companies entering the foodservice space in our reimagined Startup Alley. We can't wait to bring our community back together in 2022 with renewed energy and three-years' worth of innovation and collaboration."
To date, 1,055 companies have renewed their commitment for the 2022 Show. This, in addition to the new exhibitors that have signed, brings the 2022 Show to 500,720 net sq. ft. of exhibit space. This milestone was achieved nearly a month earlier than for the 2021 Show.
Cindric added, "While we haven't been able to do business or learn together in person, we have made it a priority—through The Show To Go—to continue to provide our industry with information, resources, and connections to power our industry forward until we meet again in 2022. The Show To Go will continue to be an important digital resource for our Show community moving forward."
Following the cancellation of the 2020 event, organizers of the National Restaurant Association Show developed The Show to Go, an online resource that houses searchable products and supplier profiles, free educational sessions led by industry influencers, and more. Users can explore content within seven unique tracks—Culinary Insights, Operations Solutions, The New Consumer, Technology & Innovation, Trends in Adult Beverage, Wellness, and Workforce Development—and new assets are being made available throughout the year. In this year-round marketplace, exhibitors can also gain exposure to thousands of foodservice industry professionals eager to find new connections. Access to the platform is free for industry professionals.
Organizers are expecting a full and robust show floor as anticipation and excitement build for the 2022 Show. Interested suppliers can find available booth space and sponsorship opportunities by contacting the National Restaurant Association Show sales team.