MurLarkey Distilled Spirits is excited to announce the appointment of George "Papi"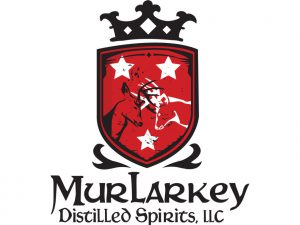 Zwetkow to Master Distiller and "nose" of MurLarkey.
"George has been an integral member and resource to the distillery since we launched. Serving as product master, his artisan crafting of our all-natural infused whiskey line, and his incomparable "nose" overseeing our aged products, have been the cornerstone of our success. From the first bottle of MurLarkey distilled in 2016 to our multiple gold medals, Papi has overseen each and every batch. We are very pleased to name him our master distiller," said Tom Murray, MurLarkey CEO.
With over 35 years of experience as a master chef, brewer, vintner and distiller, Papi brings the magic that makes MurLarkey so innovative. Having graduated from the Culinary Institute of America, it is no surprise that Papi is dedicated to his craft. He got his start opening Disney's Contemporary Resort and, soon after, returned home to New York to work as a private chef for families including the Mellons, Whitneys, and Klaus and Sonny von Bülow. Later he served as the executive chef at Time Warner's Private Dining Room in New York City's Rockefeller Center – a position he held for 15 years. After that, Papi went on to serve as chef manager for Lazard Freres.
MurLarkey also salutes former Head Distiller Jesse Puckett on taking a new position. "We congratulate Jesse on his three years of amazing progress and development working with Papi and distilling our fine spirits. We appreciate the hours he dedicated to honing his trade and learning the MurLarkey way under Papi's tutelage. It is bittersweet to see Jesse go, but we are enthusiastic for his next chapter," said Jim Larkin, MurLarkey COO.
Since 2016, MurLarkey has challenged convention, producing a broad array of award-winning, premium, handcrafted spirits and broadening its distribution networks; recently being named by Travel & Leisure as one of the "25 Best Distilleries in the U.S." MurLarkey is now available at over 100 Virginia ABC stores, hundreds of restaurants and hotels across Washington, DC and Virginia, and select locations in Maryland. MurLarkey's extensive selection of spirits can be purchased or sampled at the distillery's tasting room (7961 Gainsford Court, Bristow VA; 571-284-7961). The distillery is open 10am to 5pm Thursday, 10am to 6pm Friday, and 1pm to 6pm Saturday, as well as Monday through Wednesday by appointment.