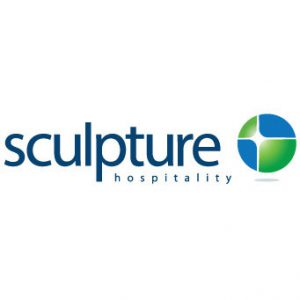 Jon Taffer, Executive Producer and host of Spike TV's "Bar Rescue" and renowned hospitality expert, announced a partnership with Sculpture Hospitality, the global leader in inventory control and the iconic Bevinco brand. Taffer has officially endorsed the company's full suite of inventory services; Bevinco, Bevinco Mobile, Bevchek and Measuring Cup, offered through their dedicated network of individual owners/operators. Taffer will work closely with Sculpture Hospitality to continue to enhance the suite products to better serve the market. Margins in the industry are shrinking so maximizing food/liquor profits are key to success and this collaboration will enable Sculpture to integrate impactful cost saving strategies, based on Taffer's years of experience.
"In my extensive experience, I can honestly say that Sculpture Hospitality's inventory solutions are world class and by far the most comprehensive in the industry," says Taffer. "The flexibility that operators have to pick and choose between options that satisfies their needs is unparalleled, choosing from their app to hiring a local representative to doing inventory management. They've even had clients fall in love with their solutions so much, they decided to purchase their own Sculpture Hospitality franchise. Now that is what I call customer satisfaction!"
Sculpture Hospitality revolutionized the bar industry over 30 years ago, with the advent of their Bevinco service that allows bar owners to see their business finances in full transparency through measured usage compared to sales. Over the years, they have continued to enhance the service, moving to a fully cloud-based platform that allows you to multitask on-site from anywhere in the world to reduce your inventory time. Inventory is performed using wireless handheld devices so you can work efficiently by scanning brand specific items or custom barcodes using your onboard camera or optional barcode scanner to reduce entry errors. Only the Bevinco platform accurately captures partial item weights wirelessly and weighs open items in the appropriate way ensuring the accuracy of every drop instead of tenthing.
Sculpture Hospitality's President Vanessa De Caria speaks to the partnership: "Jon Taffer has his hand on the pulse of our industry and is the ideal partner to help us generate greater awareness for our family of brands. Through collaboration, we feel we can continually enhance our inventory solutions to best suit our customer needs. Our enhancements are driven by customer experience and few know the industry better than Taffer, which is why this partnership makes so much sense for us. Our accuracy is unparalleled and offers insights into ordering using our intelligent PAR and order system, that adjusts based on your historical data. We can digitally track stock transfers and requisitions between areas, export our reports to various outputs and integrate seamlessly with a large number of POS systems for automated sales transfer. We are also able to monitor draft beer in real-time with Bevchek's flow meter system that also fully integrates with Bevinco and most recently, we can monitor food using our proprietary food inventory software, Measuring Cup. Working with Jon Taffer can only help us to enhance the customer experience."
Sculpture Hospitality is a franchise-based system that has representation in every market in North American and significant parts of the globe. The franchisees are experts in their craft and provide hands-on consultation to bar and restaurant owners on a weekly basis. On-site inventory audits are conducted to identify the extent of loss, which averages 25% in our industry due to poor practices, over-pouring, waste and theft. Their team of experts work directly with management to ensure losses fall below 5%. Operators can easily monitor the health of their business finances through measured, detailed inventory reports that allows them to drill-down to brand specific data, on-hand inventory levels, cost usage and more. The reports are easy-to-read, accurate and the level of service you require is completely customizable. Operators can choose to outsource the inventory entirely to one of our resident experts or utilize the software on their own to conduct the audit in-house.
De Caria concludes, "We look forward in collaborating with Jon and his team on Season Six of Bar Rescue, where we will Shut It Down together to rescue a new bar every week and we anticipate some entertaining results."