Fresh Victor, a line of cold-pressed juice-based mixers for making craft cocktails and mocktails, has hired Shawn Love as On-Premise Sales Manager. Love was most recently Senior National Account Manager for The Boston Beer Company.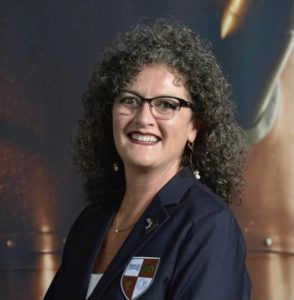 Love will use her deep experience in brand building and strategic sales to help accelerate Fresh Victor's growth through national distribution channels. In addition to focusing on innovative cocktail programs at hotels, resorts, and entertainment venues, she will work with Chief Mixology Officer and bar industry veteran H. Joseph Ehrmann to target national and regional chains that appreciate the consistency Fresh Victor brings to mixed drinks. While at Boston Beer, Love drove sales in top national accounts including Buffalo Wild Wings, Applebee's, and Texas Roadhouse.
"I was blessed to be a part of Boston Beer since the early days of 1995," says Love. "Being instrumental in the growth of that brand from when I started to the powerhouse it is today is amazing. Fresh Victor and Boston Beer share three key pillars: great product, great people, and great culture! I'm so excited to join their team!"
In addition to on- and off-premise availability, Fresh Victor ships direct-to-consumer in 48 states at https://shop.freshvictor.com/. The seven flavors come in 16- and 64-ounce bottles and include Mexican Lime & Agave, Cactus Pear & Pomegranate, Pineapple & Ginger Root, Three Citrus & Mint Leaf, Lemon Sour, Jalapeño & Lime, and Cucumber & Lime.
"I feel extremely fortunate and excited to be welcoming Shawn Love to our Fresh Victor family," says founder Ken MacKenzie. "Shawn's experience and enthusiasm for on-premise hospitality are exactly what Fresh Victor needs to help drive our growth and meet our goals through 2021 and beyond. This is truly a special day for Fresh Victor."